Inspired by a classic North American campus, Campus Umeå is our largest campus and the place where it all began. Campus Umeå gathers most of our research and educational activities.
The vast majority of the courses and programmes are held in its many buildings and facilities, all within walking distance of each other. Nearby, you will also find our close partner, the Swedish University of Agricultural Scienes (SLU).
In the heart of the campus is Universum, where you will find study places, information centre, restaurant and café (cafes are located in almost every house on campus). Adjacent to Universum is Aula Nordica, an auditorium that is the venue for our academic ceremonies, concerts and more.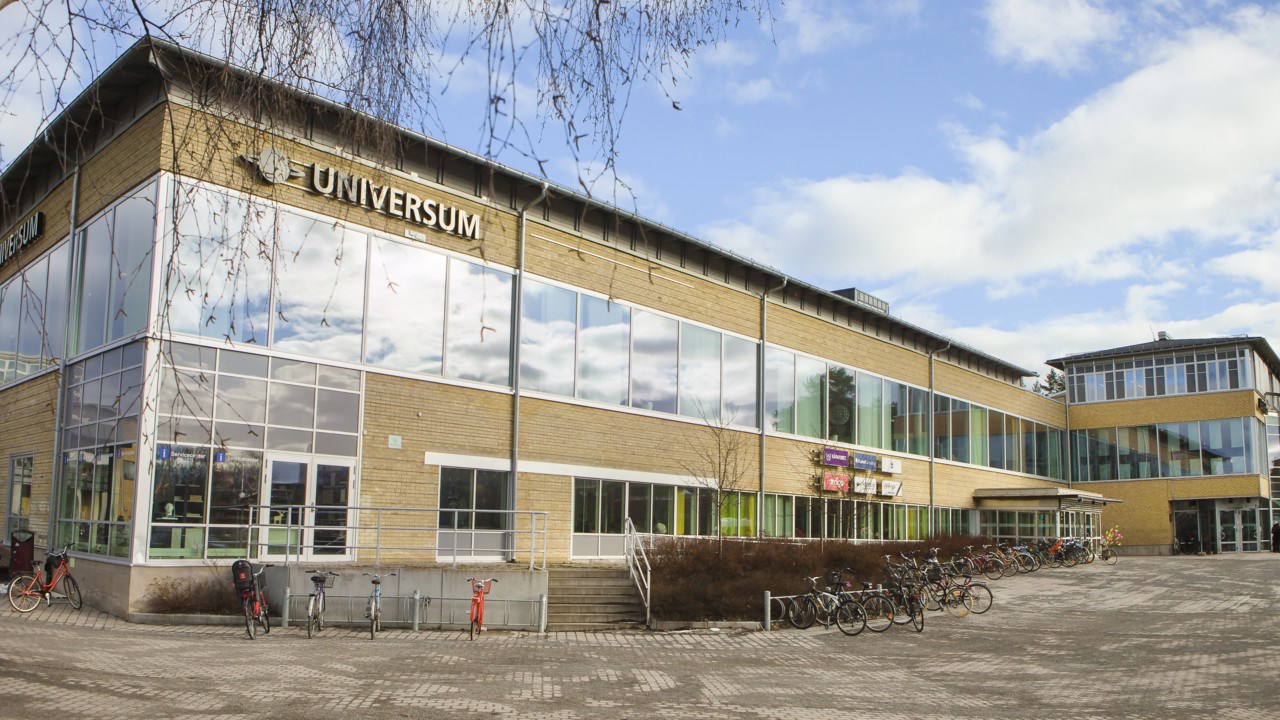 Universum, in the hub of Campus Umeå.
Track and field enthusiasts can train at Campus Friidrottsarena, located nearby IKSU Sport. The arena has eight running tracks and has capacity for 1,000 spectators.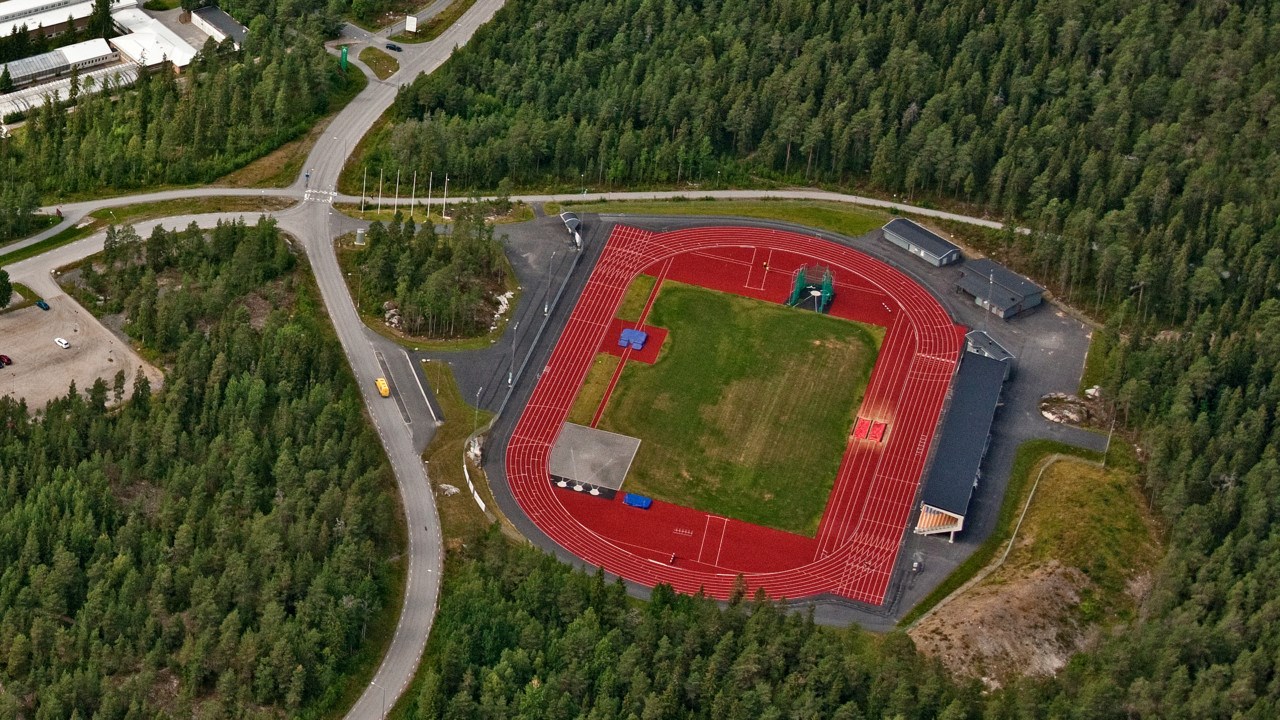 Campus Umeå is also situated close to the city centre and getting around by bicycle or bus is easy. There are 200 kilometres of bicycle paths in Umeå. If you're running or the weather conditions are bad, you can always jump onto one of the many buses that criss-cross the city and surrounding area.
Umeå is also easily accessible via plane, railway, bus, car, and even by ferry across the Gulf of Bothnia (to Vaasa, Finland).
Contact information Campus Umeå
Postal address
Umeå University
SE-901 87 Umeå
Sweden

Visiting address
Campus Umeå (Universitetsområdet)
Phone: +46(0)90-786 50 00