Visit one of our four campuses and discover our inspiring environs where our 4,300 faculty and staff and nearly 34,000 students work.
Every year, Umeå University welcomes thousands of guests to its exciting campus where new insights are being created. The University is open for many types of visitors, such as school classes, politicians and organisation representatives.
Guided tours of campus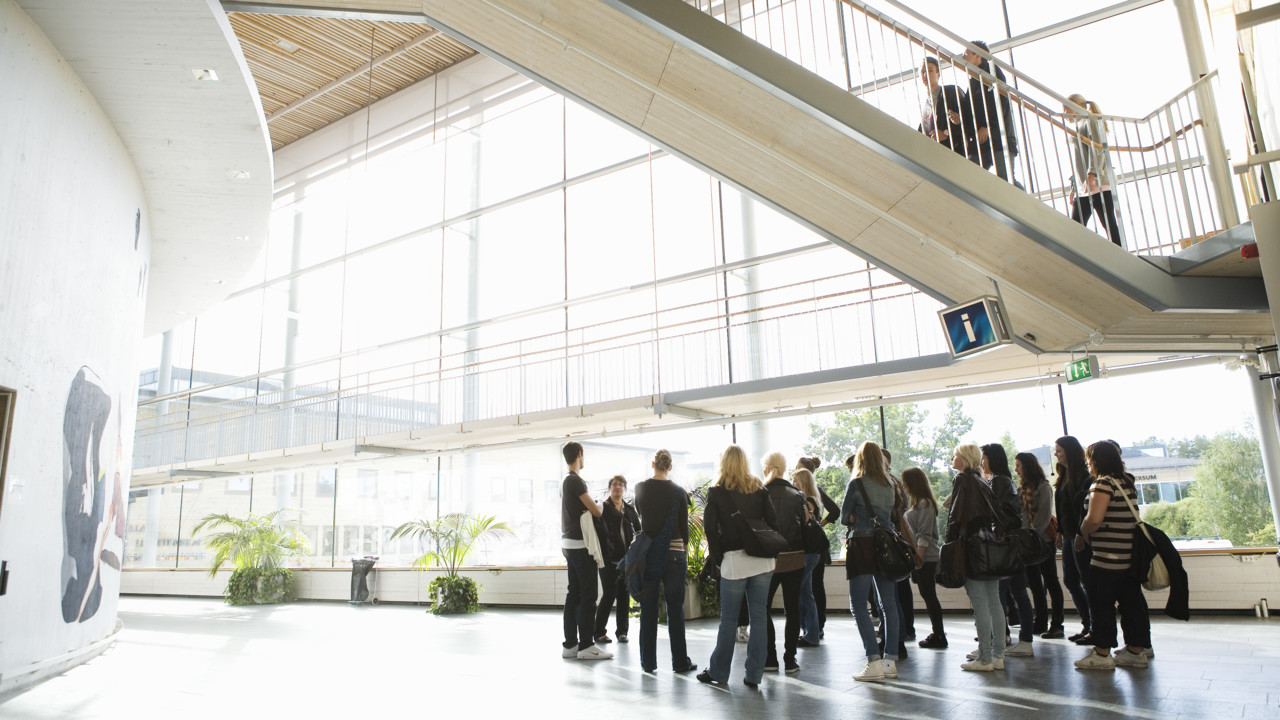 Tour through the Lindell Hall.
Are you interested in visiting to get a better view of what a university does and what it has to offer, learn about the history of Umeå University and get a guided tour of our campuses? We can compile a programme based upon your request. Our ambition is to make your visit interesting, inspiring and thought-worthy.
Umeå University offers general guided tours of Campus Umeå. The tour takes about one hour and provides a general introduction to Umeå University. The tour covers our most popular sights, including several of our works of art.
Our team of guides consists of staff and student ambassadors, and we are currently offering tours in eight languages – Swedish, English, German, French, Spanish, Italian, Finnish and Meänkieli.
If you would like to book a guided tour of our Umeå Arts Campus, you can do so through our guide coordinator.
Art tours of campus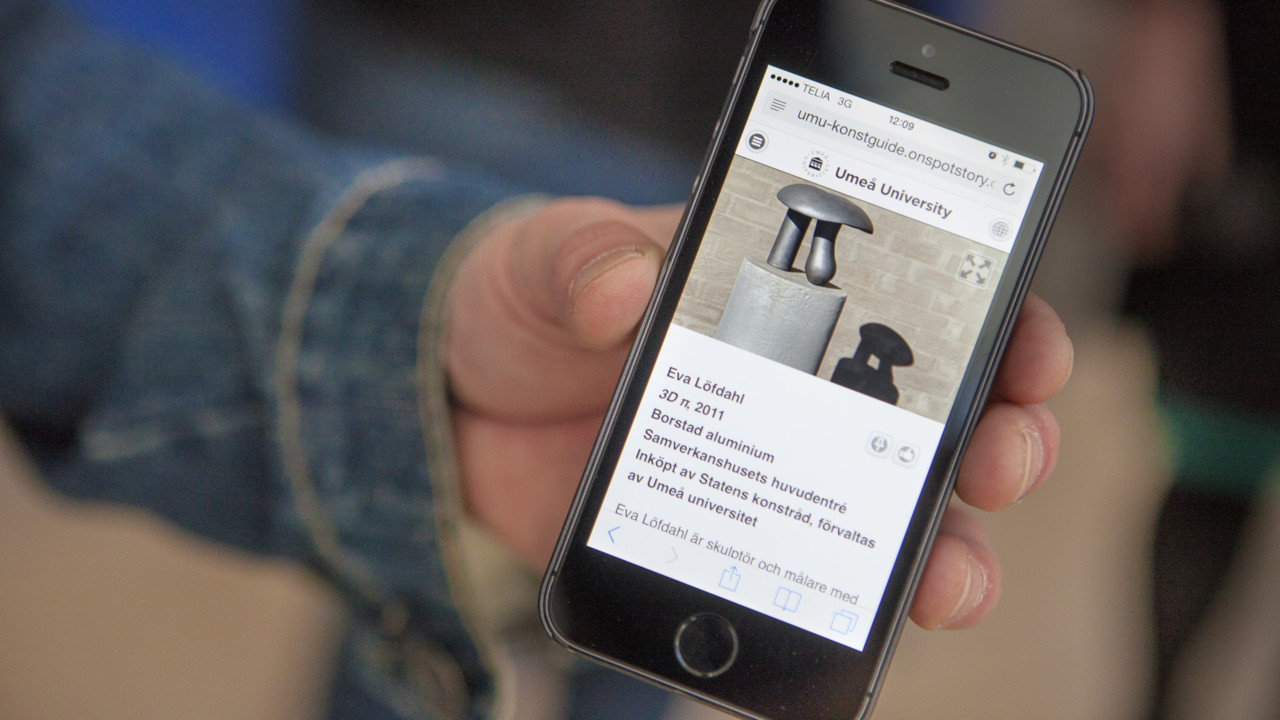 Mobile phone version of the book "Art tour of Umeå University. A guide to the art at campus" (Swedish).
The book "Art tour of Umeå University. A guide to the art at campus" presents around sixty of the 1,200 works of art that have brightened up Campus Umeå over the last 50 years. The works of art are described in relationship with their surroundings and its architecture, in Swedish. The guide is also richly illustrated with photographies.
Contact us