At the department, doctoral studies are carried out within two different areas, Educational Work and Subject Matter Education. Within the two areas you can specialize in both science education and mathematics education.
The number of doctoral students at the department varies between 10-15. These have at least two supervisors each. It is also easy to discuss and get support from other researchers, in both formal and informal settings, due to the closeness of the research environment.
Our doctoral students are often conected to a research school (see below), where they can take part of doctoral courses and meet other doctoral students within the field of educational science.
Deputy head of department is the contact person and responsible for doctoral studies at the department. At the department there is also a council for research and post-graduate studies that prepare strategic questions and formulates guidelines.
For general information about doctoral studies, visit the website of the Faculty of Technology and Science (see below).
Contact Information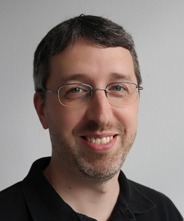 Associate professor, research fellow
Our Research environments