At the department, doctoral studies are carried out within two different areas, Educational Work and Subject Matter Education.

On the homepage of Faculty of Technology and Science, you can find more general information about doctoral studies.

Deputy head of department is contact person and responsible for doctoral studies at the department. At the department there is also a council for research and post-graduate studies that prepare strategic questions and formulates guidelines.
Contact Information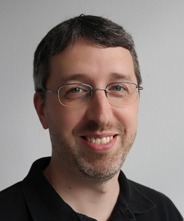 Magnus Österholm
Senior lecturer (associate professor), researcher