IceLab Lunch Pitches - Anton Eriksson and Esteban Guerrero
Tuesday 12 November, 2019
at 12:00 - 13:00
First Pitcher:
Anton Eriksson
Department of Physics and Icelab, Umeå University
Title:
Visualization of change in nested labelled data for qualitative analysis
Second Pitcher:
Esteban Guerrero
Department of Computing Sciences, Umeå University
Title:
Coaching systems based on Artificial Intelligence – towards intelligent companions
Sign up for a free sandwich before Monday, November 11, 10:00 o'clock.
More information and the registration link: http://bit.ly/nov12pitch
Do you want to become a Pitcher? Contact Gabrielle Beans Picón, gabrielle.beans@umu.se, to snag a spot at an upcoming pitch sessions. Prior pitches have launched fruitful new collaborations!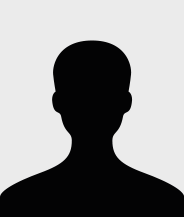 Speaker
Anton Eriksson
Doctoral student
Read about Anton Eriksson
Speaker
Esteban Guerrero Rosero
Research fellow
Read about Esteban Guerrero Rosero