Reading – Be selective and critical
Tuesday 29 September, 2020
at 12:15 - 12:45
Registration for this lecture is now closed.
Being a critical reader requires you to tell the difference between fact and opinion and examine the evidence that is being presented in the text. This lecture shows you how to take a critical approach to reading.
Part of the series Off to a good start.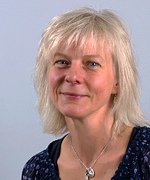 Speaker
Annika Bindler
Academic writing instructor
Read about Annika Bindler