Time management – Work with time, not against time
Monday 28 September, 2020
at 12:15 - 12:45
Registration for this lecture is now closed.
This lecture shows you different strategies to help you with time management so you can avoid leaving tasks to the last minute.
You must register for this lecture. Once registered, the Zoom link will be e-mailed to you the morning of the lecture.
Part of the series Off to a good start.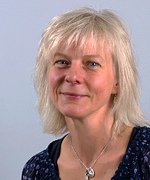 Speaker
Annika Bindler
Academic writing instructor
Read about Annika Bindler