When Dr. Tedros Adhanom Ghebreyesus grew up in a war-torn Ethiopia, his priority was survival. Hopes and dreams for the future were ranked remarkably lower on the wish list. However, his brother's untimely death influenced the young Dr. Tedros into striving for change and knowledge. In 2017, he became the first African Director-General of the World Health Organization, WHO. An achievement he probably could not have imagined.
The importance of health education
Dr. Tedros first came to Umeå in 1997 to do a part of his PhD in public health here. Now, he is honorary doctor of medicine of Umeå University and recommends more students should study public and global health.
"Health is the most important factor for individuals and society. If you're healthy, you can aspire for anything. If you're not healthy, the first thing you'd wish for is your health back," says Dr. Tedros.
Investing in health and human capital is the smartest investment for countries. Health is not just about curing diseases, it's about well-being. Investing in public health is an investment in health promotion and disease prevention.
During his visit in October, Dr. Tedros held a lecture to the public and also met with students and staff at the Department of Public Health and Clinical Medicine in a Q&A session.
"I really enjoyed meeting with students and would liked to have had more time to interact with them. The students' questions taught me more about public health from their perspectives," says Dr. Tedros.
What brought Dr. Tedros to Umeå?
In the mid 1990's, Dr. Tedros was doing his PhD in community health at Nottingham University on the subject of malaria and the rapidly expanding construction of water reserves for irrigation purposes. His supervisor Professor Peter Byass, who also held a professorship at Umeå University, recommended him to come to Umeå to take courses in field epidemiology methods as part of the resources he needed for his PhD programme.
"It was the first time I had been so far north and it struck me how light it was. We stayed up half the night waiting for it to get dark," he says when thinking back on his arrival at Umeå.
One thing Dr. Tedros really appreciated with Sweden and Umeå University was its position in helping to build developing countries. Now Dr. Tedros has a triple bond with Umeå and Sweden thanks to the 2018 honorary doctorship in medicine. For which he seems pleased.
"I am thrilled to receive an honorary doctorate from my Alma Mater @UmeaUniversity! Tack så mycket! I hope the University will continue to shape young researchers who will become a force for a healthier, safer, fairer world," Dr. Tedros Adhanom Ghebreyesus posts on his Twitter account on 20 October.
Interview with Dr. Tedros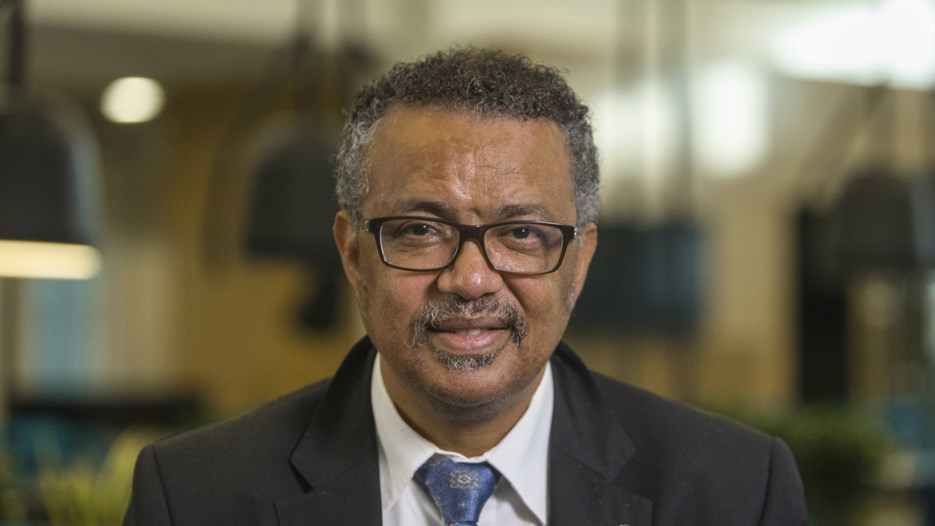 The importance of public health education
Dr. Tedros Adhanom Ghebreyesus is the first African Director-General of the World Health Organization. He is also alumnus and honorary doctor of medicine at Umeå University. Dr. Tedros emphasises the importance of studying and investing in public health to prevent disease and promote health in individuals and in society.

Text and interview: Anna Lawrence
Film: Simon Öhman Jönsson
Photo: Mattias Pettersson