13 – Master of Fine Arts Exhibition 2011
NEWS On Saturday, May 7, the Umeå Academy of Fine Arts opens two degree exhibitions at Bildmuseet. In the Master of Fine Arts exhibition of 2011, works by thirteen newly graduated artists are presented, covering various aspects of art and society in a multitude of contemporary medias.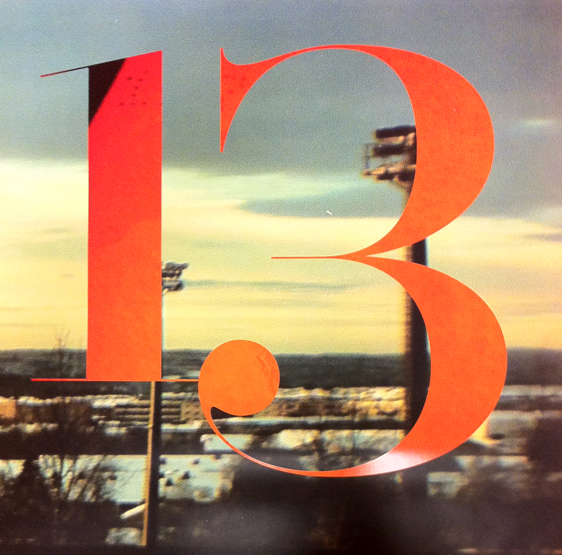 Elin Bruun Nystedt, Elin Elfström, Tatyana Goryushina, Sana Ghobbeh, Helya Honar, Eskil Liepa, Vida Mehri, Karin Meissner, Sebastian Mügge, Thomas Olsson, Helena Piippo Larsson, Alexander Svartvatten, Rasmus West
Bildmuseet May 7 – May 22, 2011
Press prewiew: Thursday May 5 10.00
Opening: Saturday May 7 13.00
Every Sunday during the exhibition period some of the artists will give public presentations of the exhibition. The Master students have worked on their projects and the graduation show together with professor Elin Wikström, Umeå Academy of Fine Arts, and the invited curator, Celia Prado. She writes about the exhibition:
"In a broken world's dream, reality should not be a room for such as divine or pagan, but shared information, transitional melting enclaves, temporally incubation shelters for diversity, transitional clusters, sometimes momentarily more including and real than reinvented memories.

The Umeå Academy of Fine Arts aims to include closer, free space and changing artistic diversity through an articulated series of activities such as tutorials, seminars and exhibitions, mapping some of the current international perspectives in the field of contemporary art. To define contemporary art is an ongoing, relevant question for many. Could it be a reflection about contemporariness? And what is that? Could it be the illustration of a highly private series of daily-life stories blended with personal memories, backgrounds and media information, conditioned by the normative patterns of society? Or primarily a matter of definition, as well as, several interpretations followed by diversified open questions principally exposed to the viewer to discuss?
Or the urge to break, melt down old patterns into something new?
If discussing the past, breaking it and discovering new futures are important ingredients in contemporary art, this year's MA 13 exhibiting artists have the urge to map closer the fragile changing condition of the mutable human sense of space in a broken world's reality approaching the subject from singular perspectives and diverse artistic disciplines, displaying a wide range of aesthetical and sociopolitical issues in a miscellaneous microcosm of broken experiences. Warmly welcome to 13!"
Celia Prado, curator
In parallel with the Master of Fine Arts exhibition, the Bachelor of Fine Arts graduate show is also displayed at The Bildmuseet.
Contact Information
Celia Prado, curator Tel 070-336 56 07
celia.prado.sobral@gmail.com
Brita Täljedal, curator Bildmuseet Tel 090-786 77 14
brita.taljedal@bildmuseet.umu.se
Editor: Helena Vejbrink