Alumna becomes new CEO of H&M
NEWS Helena Helmersson, alumna of Umeå School of Business, Economics and Statistics, becomes new CEO of H&M. Stefan Persson has decided not to stand for re-election at the AGM on 7 May 2020. Stefan Persson wishes Karl-Johan Persson to succeed him as Chairman of the Board. The Board of Directors has therefore decided that Helena Helmersson will succeed Karl-Johan as CEO of H&M Hennes & Mauritz AB.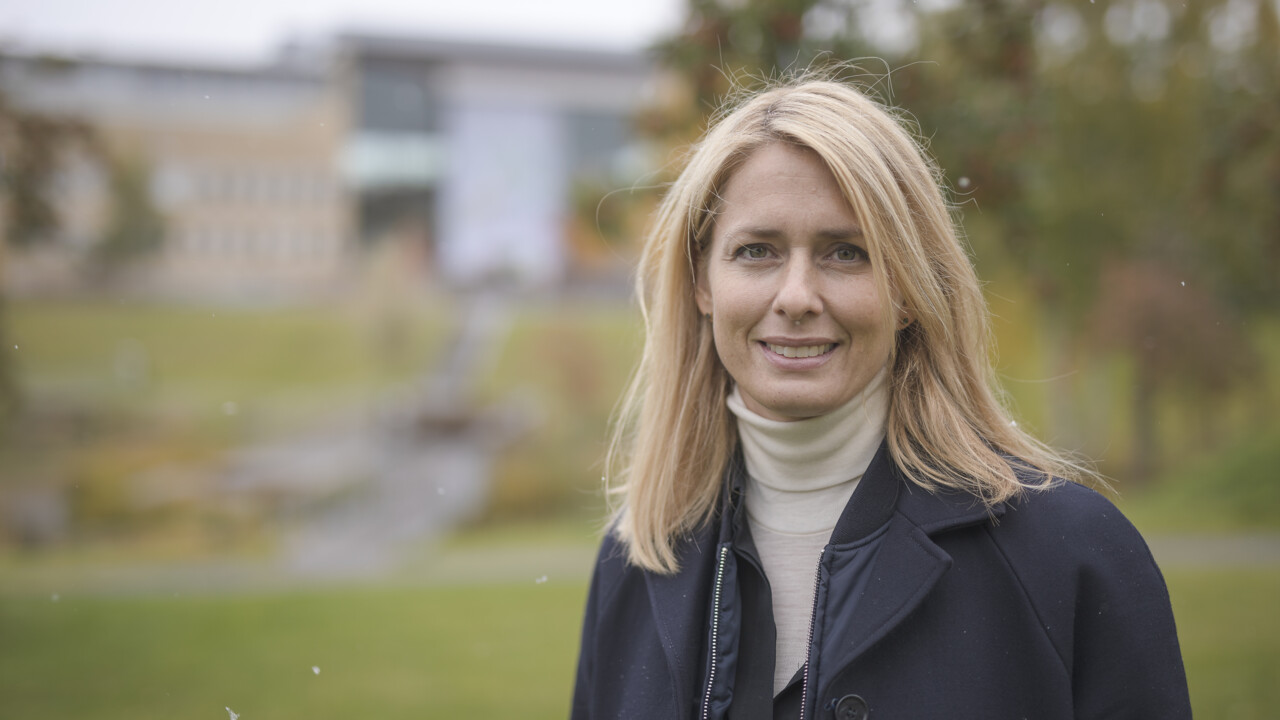 Helena Helmersson
Image
Mattias Pettersson
Helmersson has worked in the company since 1997
Helena Helmersson studied the International Business Program at Umeå School of Business, Economics and Statistics, and graduated in 1997. Helena started the same year as Controller at H&M in the purchasing department. She then held various roles in purchasing and production. She was Sustainability Manager for five years and then Production Manager based in Hong Kong. For more than a year, she has been Chief Operating Officer with responsibility for expansion, logistics, production, IT and Advanced Data Analysis/AI as well as Insights and Analytics.

- I feel confident in handing over the CEO role to Helena who is an experienced and great leader who embodies our values. Helena will continue to work on the plan we have adopted for 2020 and onwards, says former CEO Karl-Johan Persson in the press release.

Helena Helmersson says she is very motivated for the task:
- There is great potential to expand with existing and new brands, with new types of partnerships and to lead the development towards a sustainable fashion industry, says Helena in a pressrelease.

In 2014, she was named the most powerful woman in business by the Swedish Business magazine Veckans Affärer. By then, she had spent more than three years on the post of Sustainability Manager at the company.

In 2019, she was named Influential Leader by the global business network, AACSB. The prize was awarded when Helena visited Umeå School of Business, Economics and Statistics in last autumn giving an open guest lecture.
The motivation for the Influential Leader Award included: "A leader and advocate for sustainability, Helena Helmersson has influenced the way corporations view sustainability. Helena Helmersson has demonstrated true leadership and a devotion to sustainability throughout her career at H&M, Sweden's largest fashion company, and a big actor globally. Her awards as a sustainability manager have emphasized the importance of sustainability as a path to success, a crucial aspect for the future."
Read more: