Architect students make a difference for refugees in Izmir and Lesvos
NEWS The refugee crisis is one of the biggest challenges for the global society and with the effects of climate change, it will continue to grow in scale and importance. In the light of these challenges, the School of Architecture at Umeå University launched a project that this year engaged 40 highly dedicated master's students to making a difference for the displaced populations residing in Greece and Turkey. The projects were presented last week.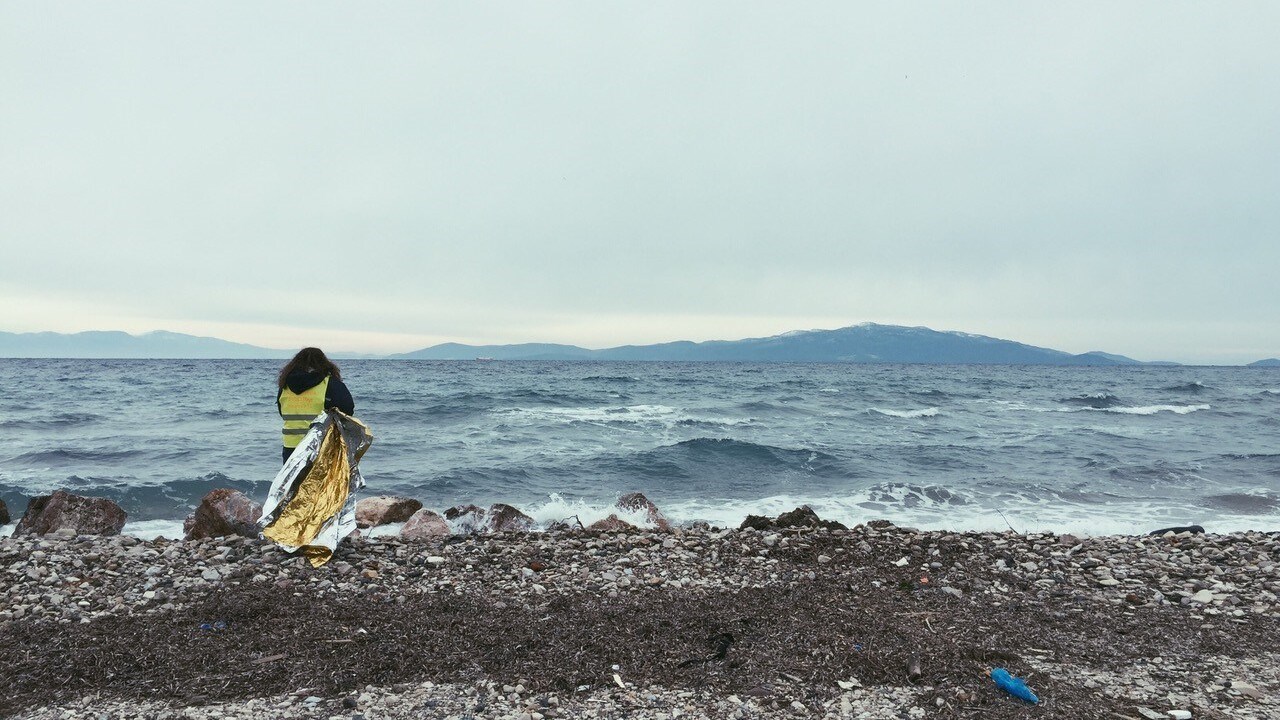 Lesvos shores at the Eastern Mediterranean Frontier.
Image
Robert Mull
"Our master's students no longer have to worry that their role as architects is something abstract. There is a clear need here where the students' knowledge is valuable and solutions are urgent," says Amalia Katopodis, university lecturer and responsible for Studio 10 at the School of Architecture at Umeå University.

Umeå School of Architecture work with the refugee crisis is conducted within the framework of a teaching studio in year 4-5. The aim is to carry out real projects in the context of the eastern Mediterranean border to the EU with a focus on the Turkish city of Izmir and the Greek island Lesvos. In collaboration with global research clusters, local academic institutions, non-governmental organizations, activists and refugees, the goal is furthermore to reduce the distance that often exists between architectural education and the practice of architecture in real contexts.

An example of this from the past semester has been a collaboration with the TIAFI Community Center, which helps more than 2,000 displaced Syrian refugees living in the Turkish city of Izmir as a result of the agreement reached between the EU and Turkey. In addition to Syrian refugees, TIAFI also supports a large number of local Turkish families who have been forced to flee as a result of an earthquake that hit the city recently.

"I have had the pleasure of working with some of the fantastic young architecture students in recent months," says Anne O'Rorke at TIAFI Community Center. "The students entered the work with great enthusiasm, energy and creativity and gave us hope for a better future for the refugees we support and for TIAFI, which is now being formed into a well-functioning meeting place."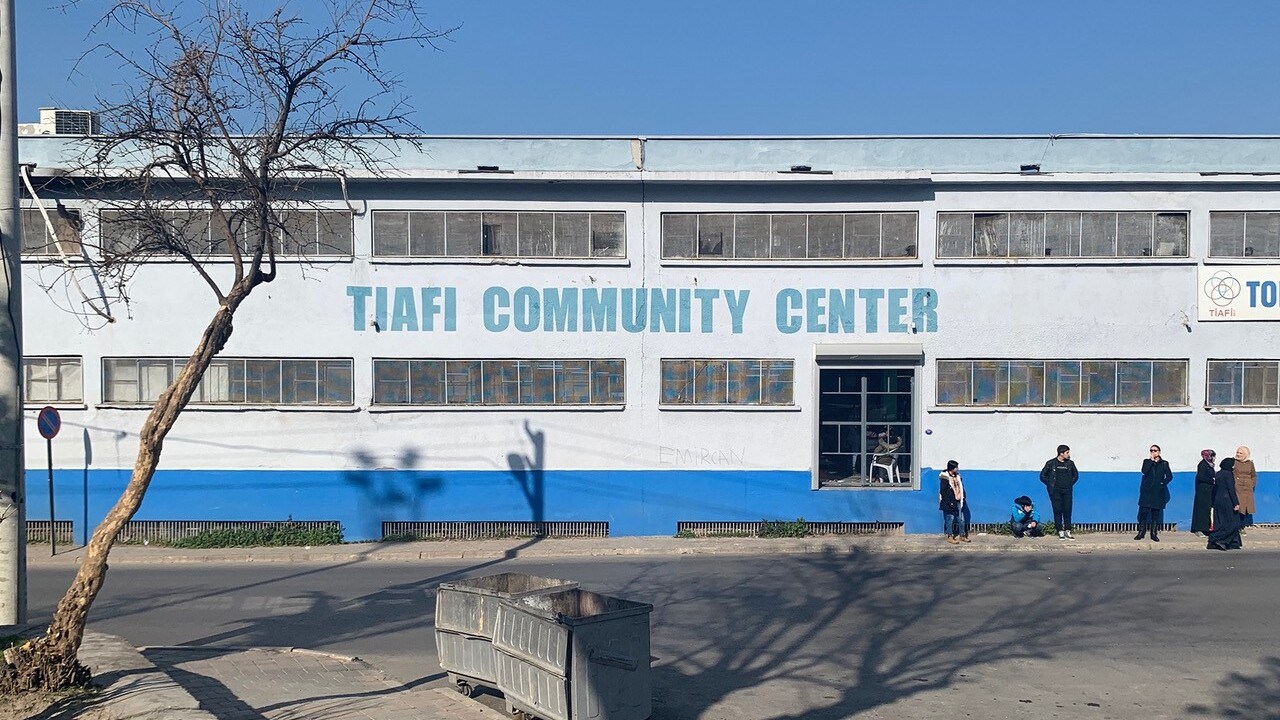 TIAFI Community Center in Izmir.
Image
Robert Mull
Another example of the work within the framework of the studio has been a close collaboration with students from Yaşar University in Izmir where the student groups jointly developed an atlas of the physical and social reality in the city, which thereafter functioned as the backdrop for the specific student projects.

The students' results will also integrate in a larger ongoing research project, WHIT: Wellbeing, Housing and Infrastructure in Turkey under the leadership of the Institute of Development Studies at the University of Sussex, where Umeå School of Architecture Professor Robert Mull is a collaborator with researchers, NGOs and engineers from the UK and Turkey.

"Students from Umeå School of Architecture have a powerful mix of emotional intelligence, pragmatism and design flair that makes them very effective when working with displaced people in Turkey and Greece," says Professor Robert Mull. "Their projects in these difficult contexts suggest a form of architectural practice based on compassion, sharing and dialogue, which is important for the future of UMA and education more widely."
In their work, the master's students have sought to link aesthetic, ethical and political values ​​to architectural, urban, social, material and environmental strategies. The result has been everything from prototypes and drawings to interventions in society, which might improve the situation of people seeking refuge in Izmir and Lesvos.

An example is the exploration of a student group into what it means to create a home and an identity and the manifestation of such notions as housing strategies addressing integrity, well-being and ownership. The students produced material scale 1:1 prototypes, detailed building components and step-by-step guidelines for major strategies related to municipal plans.

Other students addressed issues related to gender and the situation of children by exploring these areas through crafts, education and employment in close discussion with existing NGOs, and through the planning of events and activities aimed to empower displaced people. Further, some students focused on urgent issues like the supply of drinking water, insulation and needs of sanitary solutions through the making of full scale prototypes.

"For small organizations with limited resources, such as ours, partnerships with academic institutions are invaluable," says Shareen Elnaschie from the Office of Displaced Designers. "They provide a unique opportunity for knowledge creation and exchange where all parties can benefit."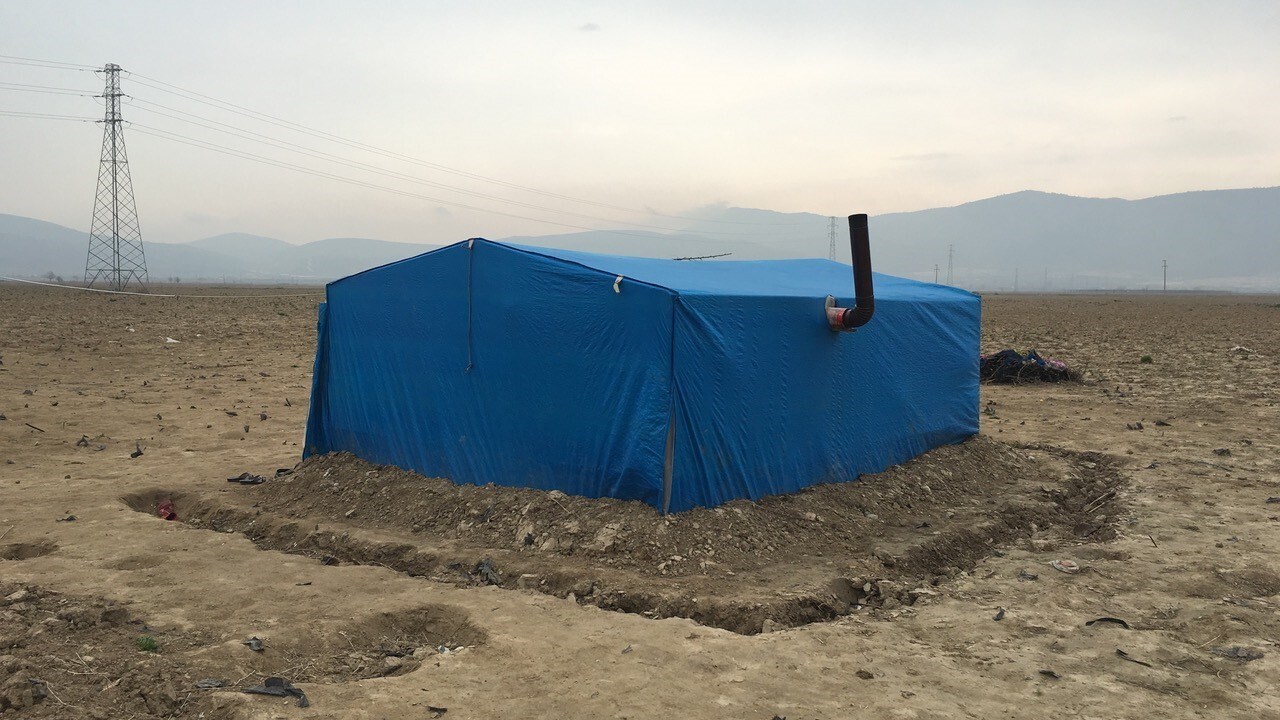 Farm Camps in Izmir.
Image
Robert Mull
Sangram Shirke who is also a teacher in Studio 10 now hopes that some of the students' ideas can eventually be realized.
"Now we look forward to the students' digital project reports and also to continue our work during the rest of the school year with detailed city, housing and material proposals that will improve the well-being and everyday life of the refugee families living in Izmir and Lesbos, says Sangram Shirke, university lecturer and program director at the School of Architecture at Umeå University."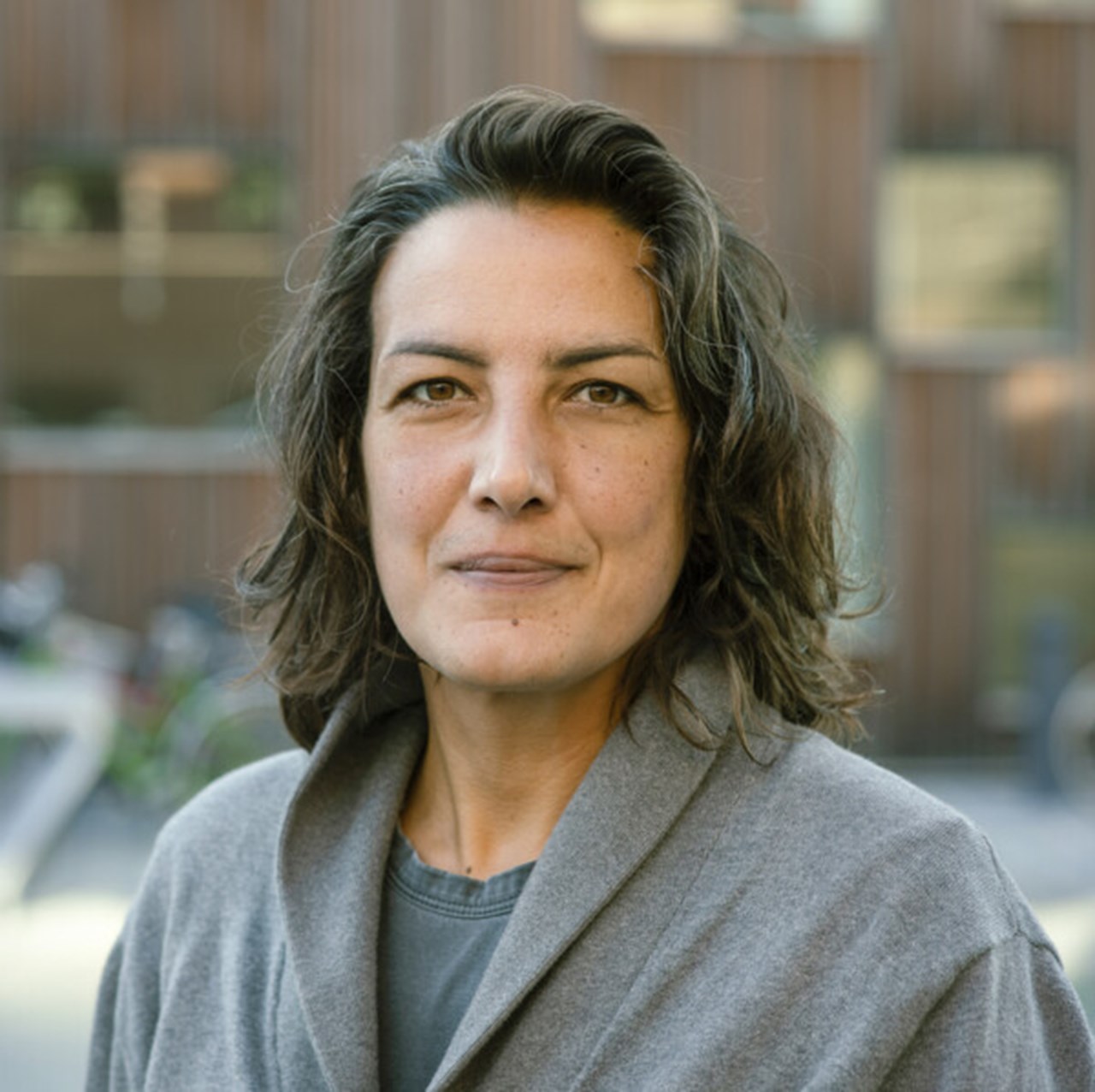 Amalia Katopodis, university lecturer and responsible for Studio 10 at the School of Architecture at Umeå University.
Image
Mattias Pettersson
About Studio 10:
Making the Difference: Architecture for displaced populations in Greece and Turkey is a studio at master's level at the School of Architecture at Umeå University. Teachers are Robert Mull, Amalia Katopodis and Sangram Shirke. Architect students from Umeå University and Yasar University in Izmir participate in the studio.

Collaborators: Prof. Meltem Gürel and the Department of Architecture of Yasar University in Izmir, the WHIT consortium, Anne O'Rorke and Elisabeth Cunningham from the TIAFI Community Center in Izmir, Shareen Elnaschie from the Office of Displaced Designers in Lesvos.
For more information, please contact: