Preparedness in focus in central Umeå
NEWS Power outage, storm, accident; How well prepared are we really for the unexpected? Emergency preparedness is in focus when Visit Umeå together with, among others, the European CBRNE centre at Umeå University again invite the public to Emergency Preparedness Day in central Umeå on May 11th.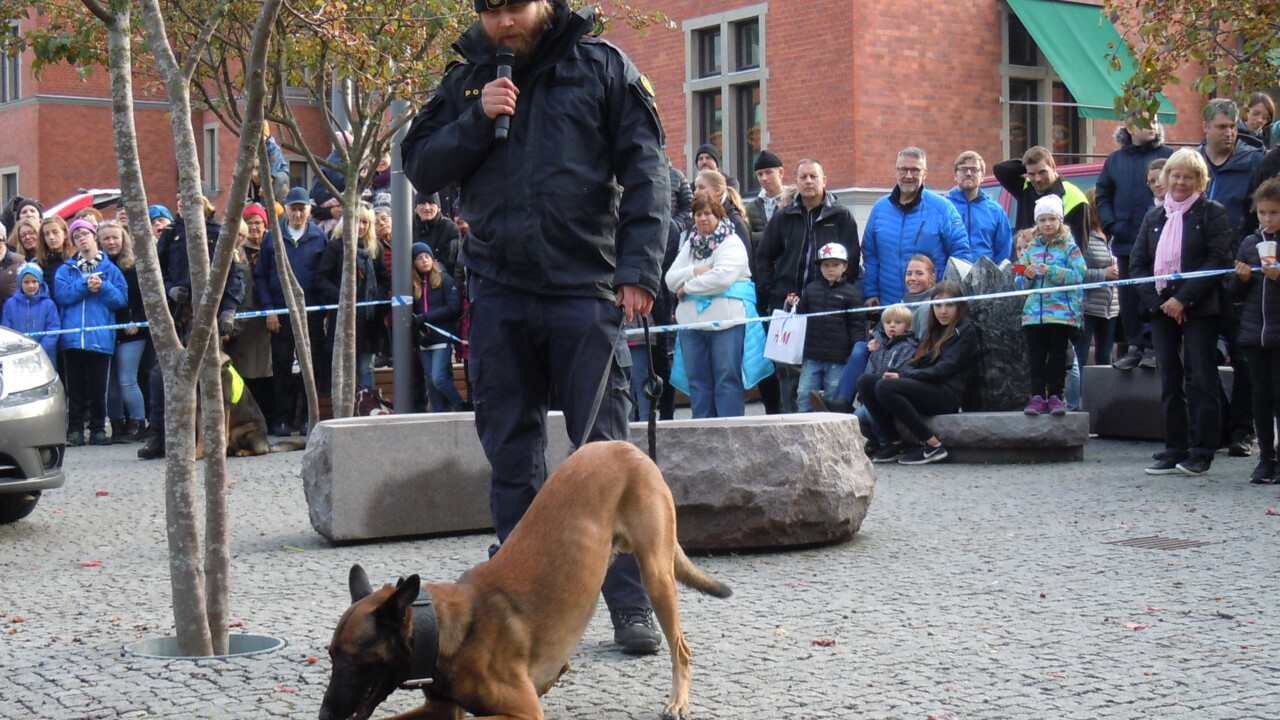 A police and his dog show their skills.
Image
Svenja Stöven
On Saturday May 11, Umeå's city center will be filled with information about security, planning and social protection. Most organizations such as the police, the ambulance, the coast guard, and the fire department will be present at Rådhustorget and Renmarkstorget during the day.
The Emergency Preparedness Day is included in the national emergency preparedness week, which is run by the MSB. Because well-informed and committed residents are a great asset when society's functions are put out of play, it is important to reach out with information, advice and tips.
The European CBRNE Centre invited to an Emergency Day in the fall, as part of the centre's 10th anniversary. As the response was very positive, both from visitors and participating organizations, it was decided to follow up with an Emergency Preparedness Day also in the spring.
All activities during the day are free of charge and runs between 11:00 and 15:00.
More information is available in the FB event
Press photo. Photo: Svenja Stöven
For more information, please contact:
Martin Lindfors, center manager at Visit Umeå
Phone: +46 70 364 48 28