Published: 16 Oct, 2014
Campanas / Woods
NEWS The Brazilian design duo Fernando and Humberto Campana is world famous for their colorful, individual and experimental furniture influenced by traditional crafts. Taking inspiration from nature, they created a site-specific installation exclusively for Bildmuseet.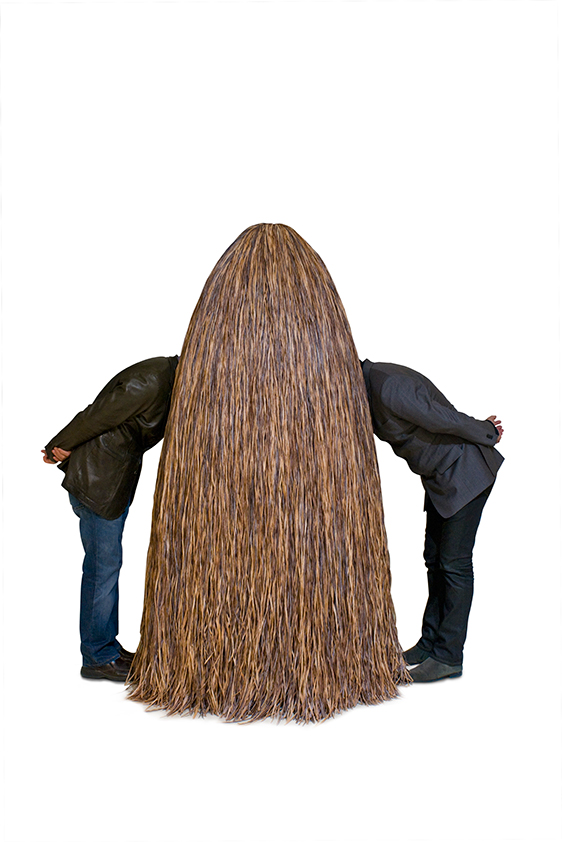 The exhibition opens on Sunday, November 2 at 14:00. Welcome to the press preview at Bildmuseet on Thursday, October 30 at 10:00. Humberto Campana will be present and provide an introduction to the exhibition which is Campanas' first in Sweden.
For Bildmuseet, Campanas create a site-specific room installation titled Woods, inspired by nature and composed of flax and wood.
– We found the inspiration in nature explains Humberto Campana. The message we wanted to generate was bringing nature indoors. The forest taking its place back and turning tables he says.
In their furniture making Campanas uses everyday materials such as rope, cardboard, stuffed toy animals, blankets, bamboo and plastic tubes. Even in the creation process for the installation at Bildmuseet they approached different materials with the goal of utilizing them differently; this time sourcing material from the Swedish countryside. Their way of working is characterized by a free mindset, unconditional and without predetermined parameters. The results are proofs of this organic process.
Fernando Campana (1961) and Humberto Campana (1953) live and work in São Paulo, Brazil. Among previous venues, their work has been shown at the Victoria & Albert Museum in London, the Milan Furniture Fair and during Beijing Design Week. Their furniture can be found in collections at the Museum of Modern Art in New York and the Centre Georges Pompidou in Paris, among others. They also created the costumes for the National Ballet of Marseille and stage design at the Guggenheim in New York.
The press event will also introduce the exhibitions Anders Sunna / Area Infected and Rafael Lozano-Hemmer / A Draft of Shadows. The artists will both be present.
Campanas / Woods is produced by Bildmuseet and will be exhibited from 2 November 2014 until 8 February 2015. For access to press images, scheduling of interviews, etc., please contact the press coordinator Helena Vejbrink.
For further information about the exhibition, please contact
Cecilia Andersson, curator Bildmuseet
cecilia.andersson@bildmuseet.umu.se
090-786 6684
Editor: Helena Vejbrink