Published: 17 Mar, 2020
Updated: 25 Jun, 2020, 08:31
Climate researcher receives Umeå Municipality Scientific Award
NEWS Dominic Vachon receives Umeå Municipality Scientific Award 2020 for his research on greenhouse gases in inland water. His research on how streams, lakes and rivers are affected differently by the climate, and are closely interconnected and affecting each other, highlights the need for a broader understanding of the entire network of water.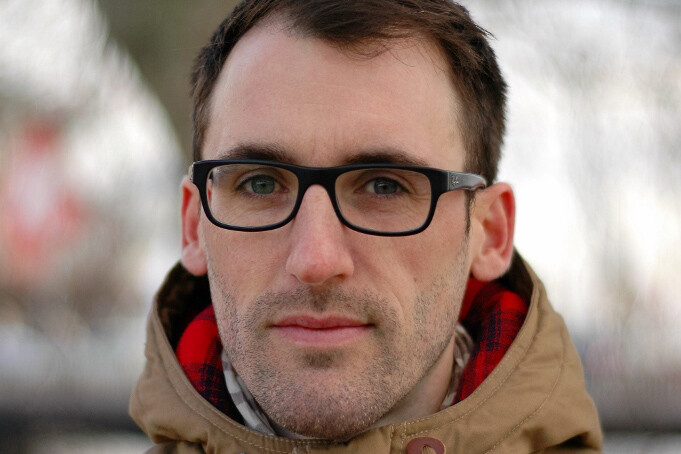 Dominic Vachon is a promising young researcher with focus on studies of green house gases in inland waters.
Image
Andrea Pelletier
"I am very proud and honoured by this recognition. It gives me further motivation to continue my research and also to communicate my results", says Dominic Vachon, senior research engineer at the Department of Ecology, Environmental Sciences at Umeå University.
Dominic Vachon has been working at Umeå University since 2018 and is affiliated with the Climate Impacts Research Center, CIRC. He is originally from Canada, where he completed his doctoral studies on carbon dioxide dynamics in boreal lakes. After his doctoral degree, he went to Switzerland to research on methane emissions from lakes affected by humans.
Through detailed coal budgets, he has contributed with new knowledge about what controls the amount of greenhouse gases in the water and its degassing to the atmosphere. He has shown that both climate and lake size affect the exchange of greenhouse gases, and has demonstrated the importance of studying different seasonal patterns. He has also developed a new method for determining greenhouse gas exchange with the atmosphere that is widely used today. During his time in Umeå, Dominic Vachon has performed innovative modelling to investigate, at the landscape level, how the entire network of lakes and running water in northern Sweden is affected by the climate.
Vachon's research is of a very high international quality and the results have already had a major impact in the scientific community and resulted in a number of awards and grants. Despite his young academic age, he graduated in 2016, he has published a number of very high-quality scientific articles, and is a driving force in several international collaborations to compare inland water in northern Sweden and other parts of the world.
The prize amount is SEK 50,000.
Biography
Dominic Vachon was born in 1981 in Montreal, Canada He defended his doctoral thesis in biological sciences at the University of Quebec in Montreal 2016. He then worked as a postdoctoral fellow at the Forel Institute at the University of Geneva, Switzerland. In 2018, he was awarded a postdoctoral fellowship from the Natural Sciences and Technology Research Council in Canada to work at the Department of Ecology and Environmental Sciences and the Climate Impacts Research Center at Umeå University.
About CIRC:
The Climate Impacts Research Centre, CIRC, conducts research and education with focus on climate impacts on terrestrial and aquatic ecosystems in the Arctic and alpine ecosystems. The aim is to integrate new knowledge in ecology and biogeochemistry to get a more thorough understanding of current conditions and making projections for the future. The activities are placed in the Abisko Scientific Research Station, 200 km northwest of Kiruna in the north of Sweden.