EcoChange digs deep into disrupted food web
NEWS Climate change will make the marine food web less efficient, and toxic substances will increase in fish and other organisms. This became clear during the first phase of EcoChange, and now it´s time to dig deeper into these questions. "A large part of our work concerns what the effects of the loss in food web efficiency leads to" says Agneta Andersson, professor in marine ecology at Umeå University and coordinator for EcoChange.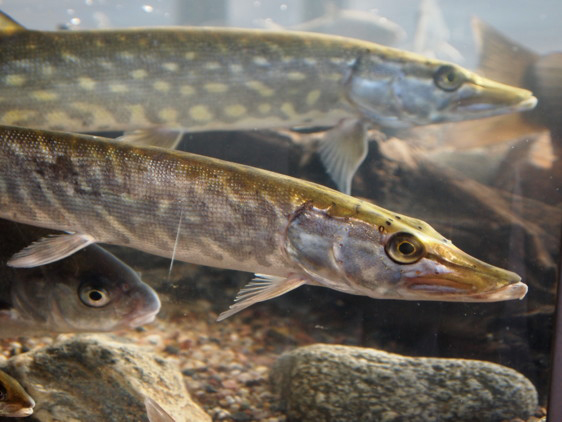 The food web is central in the work of EcoChange, the strategic research programme that started in 2011, and which now has begun the second phase. Results produced within the research programme shows that the food web efficiency will decrease in the future. Researchers from different disciplines collaborate on questions concerning fish, toxic substances and the food web efficiency.
Worried about the fish
Climate change will have an impact on all parts of the food web, not least the fish. One of the themes within EcoChange focuses on this part of the food web, and is lead by Per Larsson, professor in fish ecology at Linnaeus University. He is worried about the future fish populations of the Baltic Sea. The impaired food web efficiency leads to decreased fish production and increased concentration of toxins in the fish. A freshening of the waters might pose an invasion of fresh water species to the brackish water environment.
Digging deeper
Now EcoChange is going into its second phase. "The plan is to dig deeper into the questions concerning what climate change will do to the marine food web, and to find ways to make use of the results in the work towards sustainable water management", says Catherine Legrand, professor in marine ecology at Linnaeus University and vice coordinator of EcoChange. "Collaboration between Umeå University and Linnaeus University is an important part of the EcoChange work, and will be strengthened during coming years. EcoChange 2.0 has just begun", she says.
For more information, please contact Agneta Andersson, department of Ecology and environmental science, Umeå University, agneta.andersson@umu.se.
Article: Digging deeper into food web functions
Editor: Kristina Viklund