Published: 03 Dec, 2012
Eve Morgenstern / Facades of Crises
NEWS Sunday December 16th Bildmuseet opens an exhibition with Eve Morgensterns photographic series Facades of Crises, portraits of abandoned homes in the wake of the U.S. foreclosure crises.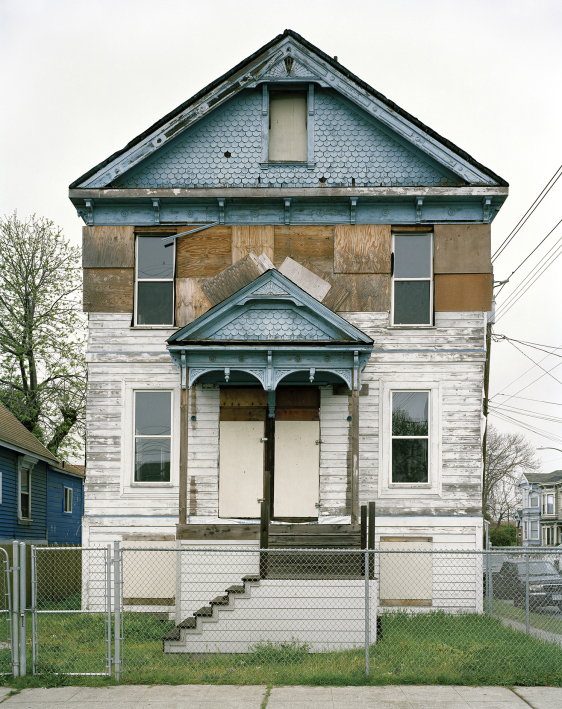 Over the past years photographer and filmmaker Eve Morgenstern has been working for the Federal Reserve and for various neighbourhood organizations to direct short videos about the housing crises.
Eve Morgenstern was struck by how the signs of abandonment and foreclosure – plywood over windows and for sale signs – become instant catalysts for decline. These abandoned homes elicit feelings of fear and despair that ultimately affect the impetus to live and invest there. The facades also conjure up the tragic stories of residents who lived in these homes and what may have happened to them.
In her project Facades of Crises Eve Morgenstern has portrayed these abandoned homes. They are also strong testimonies of today's financial crisis.
The series Facades of Crises was produced while in residence with Workspace, a residency program of Lower Manhattan Cultural Council.
For more information
Sofia Johansson, Curator Bildmuseet+46 90-786 93 53
sofia.johansson@bildmuseet.umu.se
Editor: Helena Vejbrink