Published: 23 Nov, 2018
Peace prize laureate Mukwege lectures in Umeå
NEWS On Saturday 15 December, Denis Mukwege, Nobel Peace Prize laureate in 2018, will hold a lecture in Aula Nordica about his efforts to end conflict-related sexual violence in the Democratic Republic of the Congo and presentation of the holistic model of care for victims.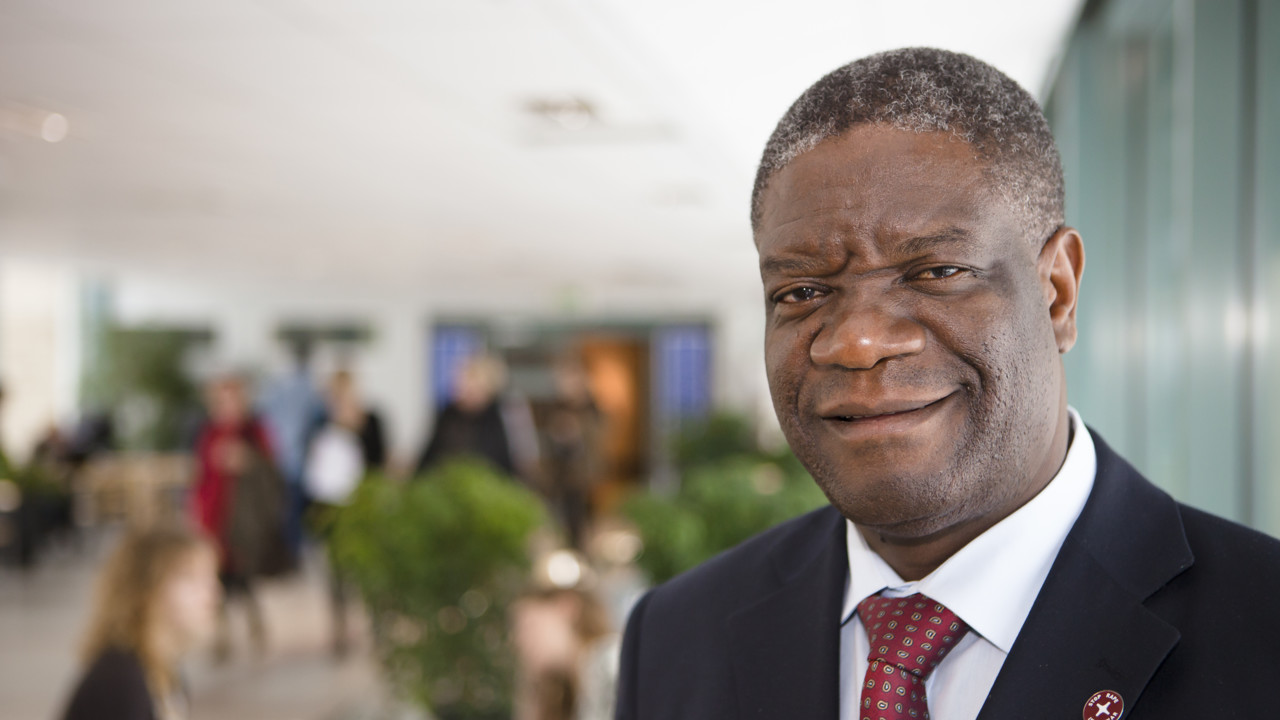 Denis Mukwege, honorary doctor at the Faculty of Medicine, chief physician, Panzis Hospital in Bukavu, the Democratic Republic of Congo. Foto: Mattias Pettersson
Photo
Mattias Pettersson
Denis Mukwege, who has been a medical honorary doctor at Umeå University since 2010, was awarded the 2018 Nobel Peace Prize together with Nadia Murad for their struggle against sexual violence as weapons in war and armed conflicts.
In the Democratic Republic of Congo, a country known as "Heart of darkness" and "The World's Rape Center", Denis Mukwege, a surgeon and gynecologist, has come to personalize the hope. He has since 1999 been chief physician at Panzis Hospital in Bukavu, Eastern Congo. Dr. Mukwege has treated tens of thousands of women and children who have been exposed to sexual violence during the civil war.
Nobel Peace Prize is awarded in Oslo on Monday, December 10th. After that, Dr Mukwege participates in the Nobel Week in Stockholm before reaching Umeå.
The documentary film "The Man Who Mends Women", which was shown during Dennis Mukwege's previous visit to Umeå, depicts his work in DR Congo. Professor Emerita Ellinor Ädelroth works with Denis Mukwege at Panzis Hospital and will also participate in the lecture.