Honorary doctors at the Faculty of Science and Technology
NEWS John Anderson, professor of Natural Geography and Paleolimology from the UK, and Anne Asensio, industrial designer from France, have been appointed as the 2019 honorary doctors of the Faculty of Science and Technology at Umeå University, Sweden.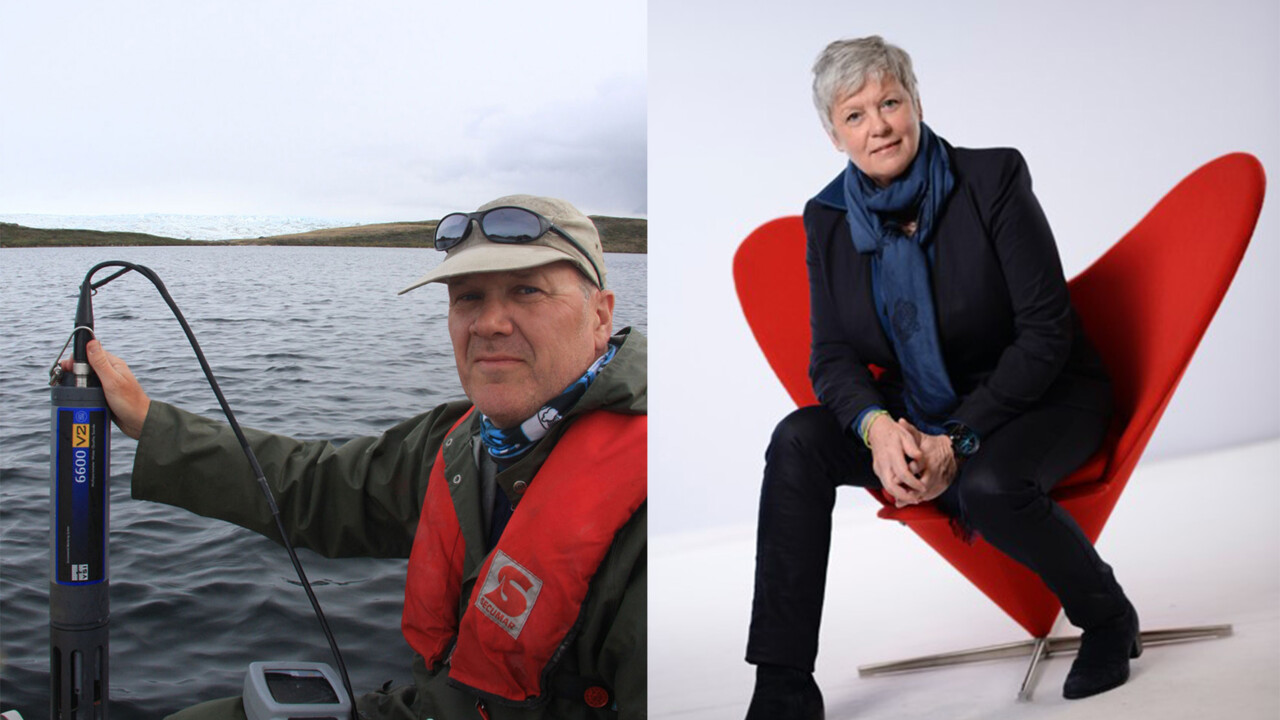 Honorary doctors 2019 at the faculty of Science and Techonology
Image
kollage
John Anderson, a professor at Loughborough University in the UK, is an internationally recognized scholar in paleolimology and global environmental change. He has extensive experience of Arctic issues from about 20 years of work in Western Greenland.
Anderson's collaboration with Umeå University began as a postdoctoral fellow, and after that he has conducted a number of collaborative projects about carbon turnover in soil and water in Arctic environments with researchers at the Department of Ecology and Environmental Sciences, EMG. This culminated in John Anderson being appointed H. M. King Carl XVI's professorship in environmental science 2017–2018 with EMG as the host institution. Over the years, John Anderson's research activities have been of great importance for strengthening Umeå University's position in Arctic research.
Anne Asensio, industrial designer and vice president of design experience at Dassault Systèmes holds a master's degree in transportation design from the Center for Creative Studies in Detroit and a DSAA in industrial design from the École Nationale Supérieure des Arts Appliques in Paris. Her work shows a consistent interest in innovation and definition of future design practices and methods.
Asensio has for almost fifteen years been an important person in the activities of Umeå Institute of Design at Umeå University. She was recruited by the schools former Vice-Chancellor Anna Valtonen to assist in her strategic advisory council. Anne Asensio, with her extensive knowledge of industrial design, her personal commitment and with her broad international network, contributed to the great success of Umeå Institute of Design. Anne Asensio has subsequently assisted the school in various ways and was, by 2017, the keynote speaker at Umeå Institute of Design's degree exhibition Design Talks & Degree Show.
For more information about John Anderson, please contact:
Jan Karlsson, professor at the Department of Ecology and Environmental Sciences, Climate Impacts Research Centre, Umeå University
Telephone: +46 70 980 28 65
Email: jan.p.karlsson@umu.se
For more information about Anne Asensio, please contact:
Demian Horst, deputy head of Umeå Institute of Design, Umeå University
Telephone: +46 90 786 97 82
Email: demian.horst@umu.se