Published: 22 Oct, 2012
Henning Larsen Architects
NEWS On Sunday, October 28 at 14:00 Bildmuseet opens an exhibition featuring Henning Larsen Architects, the internationally successful Danish architectural firm whose work with the new Bildmuseet and the School of Architecture at the Arts Campus has left its mark on Umeå.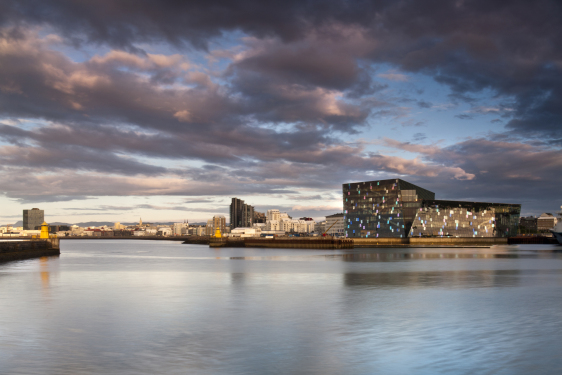 You are warmly welcome on Sunday. The exhibition will be opened by curator Cecilia Andersson. Architects Per Ebbe Hansson and Louis Becker of Henning Larsen Architects are also present at the opening.
Architecture affects the environment, the city or the countryside and the community that it is a part of. Also, the environment, the city, the landscape and the community in turn influence the architecture. Henning Larsen Architects has offices in several cities and is currently working on projects in some twenty locations around the world. How do they determine how a building should look? How does architecture relate to a specific location?
The exhibition presents a selection of the architectural office's methods and procedures. Models and texts answer questions about form and materials and presents insight into ways of relating to local culture and future prospects in a number of different countries.
Besides the two Umeå projects is also an example from Iceland where Henning Larsen Architects has designed Harpa, a concert hall and conference centre in Reykjavík (see picture) and which now houses the Iceland Symphony Orchestra and The Islandske Opera. In collaboration with artist Olafur Eliasson, a kaleidoscopic colourful façade consisting of nearly 1,000 faceted glass elements was developed which now reflects the city and the surrounding landscape.
The exhibition also presents models and an animated film about the enormous financial district now being built in Riyadh, Saudi Arabia. King Abdullah Financial District will, when ready, accommodate 30 million square meters of construction and aim to pave the way for a new economy when the country's income from oil gradually reduces or ends. Here will be shops, homes and cultural institutions. One of these, the Children's Interactive Museum, is constructed based on Saudi Arabian children's desires of what they want a museum to be, and contains both play and learning.
The shape of the aquarium in Batumi on the Black Sea shore in Georgia is inspired by stones polished by the waves. The aquarium is divided into different sections where each stone-shaped housing body represents a marine habitat: the Mediterranean, the Aegean Sea, the Indian Ocean, the Black Sea and the Red Sea.
Bildmuseet and the School of Architecture at Umeå Arts Campus, Umeå University, is designed by Henning Larsen Architects in cooperation with White Architects in Umeå.
Henning Larsen Architects exhibition runs until November 25. The image above is photographed by © Nic Lehoux.
Contact
Cecilia Andersson, curator Bildmuseet090-786 66 84, 072-223 86 71
cecilia.andersson@bildmuseet.umu.se
For press images, please contactHelena Vejbrink, Communications manager090-786 9073, 073-801 9073
helena.vejbrink@bildmuseet.umu.se
Editor: Helena Vejbrink