In Memoriam Professor Peter Byass (1957-2020)
NEWS Peter Byass, our friend and colleague for many years, died suddenly and unexpectedly from a heart attack at his home in the UK on August 16. This is a tragedy for his wife Margaret and their three sons, Richard, Paul and Mark and families. We convey our deepest sympathy in these difficult times.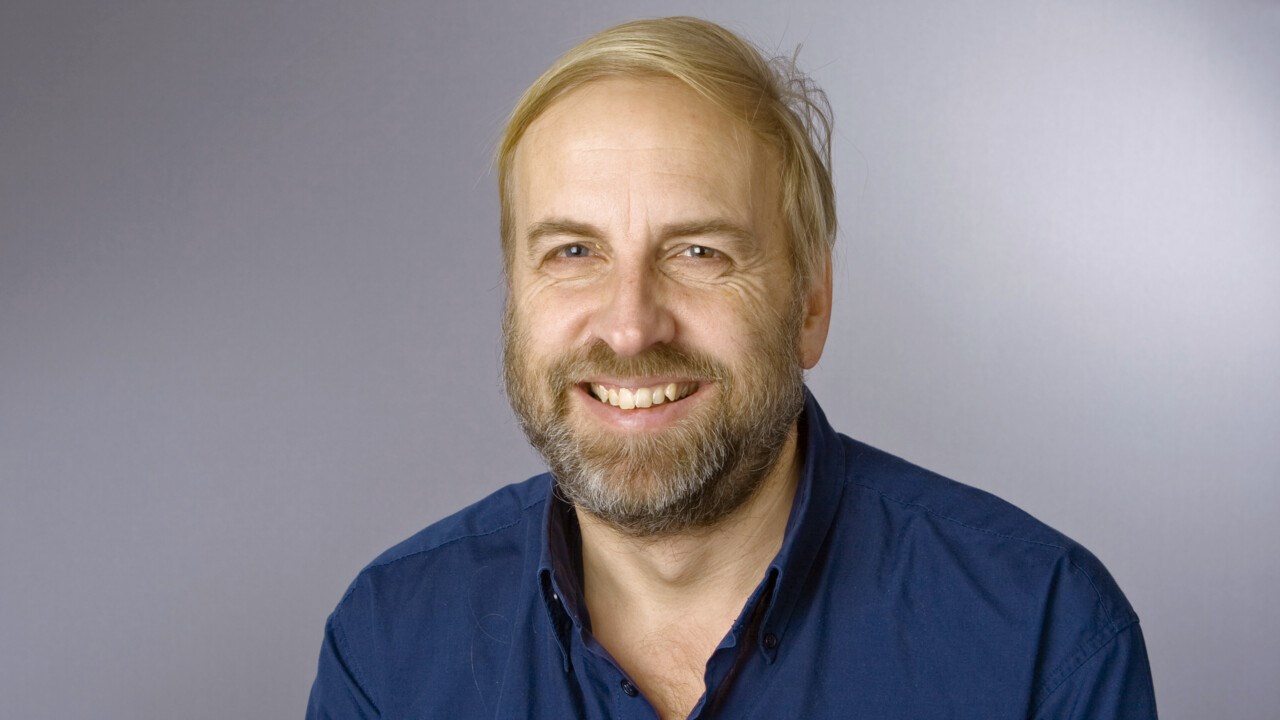 Peter´s untimely death is an enormous personal and professional loss for staff and students at Umeå University and for his many friends and collaborators around the globe. Peter contributed to our Department´s growth and global recognition over many years. He leaves an empty space but also a wide array of scientific and human footprints from his work and collaborative friendship not the least in a number of low- and middle-income countries.
Peter was a Professor of Global Health at Umeå University and Honorary Professor at the University of Aberdeen, Scotland and at the University of the Witwatersrand in Johannesburg, South Africa.
Peter was a genuine global health researcher, substantiated in the scientific, traditional way through more than 300 international publications, but first and foremost through his engagement in building capacity for health research in low-income countries. He supported the development of epidemiological networks among young researchers in Africa and Asia and became one of the founding leaders of INDEPTH, an epidemiological and demographic surveillance system, created to make up for the fact that then, in the early 1990s, we lacked basic information on health and living conditions among the poorest in the world. INDEPTH conveyed the imperative to "count every life since every life counts" and the network now provides longitudinal health and demographic information for more than 3 million people in 37 African and 11 Asian study sites. Peter was, for several years, chair of INDEPTH´s scientific advisory committee and, as such, a key enabler of the many collaborative projects initiated and funded through the network.
Many of us have known Peter for over 30 years. One of our first contacts was in Ethiopia, the scientific birthplace of our Department´s global epidemiological research. Peter has, ever since, been an ambassador for Umeå and we are proud to say that we managed to convince him to take the giant step to northern Sweden and accept a part-time position with us. This subsequently led to his appointment as our first Professor of Global Health in 2008.
For many years, Peter and Margaret were true northerners with residences both in Umeå and the rural Pengsjö village. During that time Peter was the Director our Global Health Research Centre. In that capacity he fostered and led a number of research groups covering diverse global health research strands such as the epidemiological transition, community interventions, health systems and climate change. He was instrumental in making our Department the Swedish representative in the Lancet Countdown reporting on the connections between public health and climate change.
In his capacity as Professor of Global Health, Peter brought numerous talented young students to Umeå for doctoral training. This gave rise to a global collaborative map of emerging researchers from countries including Ethiopia, Malawi, South Africa, Vietnam, India, Indonesia and the UK meeting up in Umeå. One of the first students supervised by Peter when he was based in Nottingham, was Tedros Adhanom Gebreyesus, whom he brought to Umeå for epidemiological training in the summer of 1997. Dr Tedros is now the first African serving as Director General of WHO. He was awarded the degree of Honorary Doctor by Umeå University in 2018 with Peter as the local host.
Peter was a simplifier with extraordinary pedagogical skills. He was known for being able to unravel complicated epidemiological patterns in an understandable way and he never thought that fancy methods could make up for poor quality data. One of his most significant contributions was to develop an algorithm, Inter-VA, to assess the most probable cause of death through so called "verbal autopsies" in countries where medical diagnoses are generally lacking. This has upgraded the quality of epidemiological studies in such contexts and the methodology has also become the preferred method of choice by WHO.
Peter was a doer and lengthy meetings were not his "cup of tea". He was also committed to global health as a community-based endeavor rather than a desk-based activity and was convinced that you needed to be there on the spot to understand the what´s, why´s and how´s. When communicating his research, often imbedded in his teaching, he was a master in making epidemiology talk.
After having passed 60 he wanted to travel less to see more of his family´s younger generation. From his base in the UK, he held a part-time affiliation with Umeå and took on the job as Chief Editor of Global Health Action, our co-owned international open access journal. Under his leadership, Global Health Action has continued to flourish and is now a leading journal contributing to bridging the health information gap between high- and lower-income countries.
Many of us are privileged by long-lasting friendships with Peter and his family, and their hosting in the UK or Umeå. Many memories also relate to our joint travels, particularly to Ethiopia, Vietnam and South Africa. While Peter was always working, he seemed quite relaxed about it and while focusing on what had to be done, he was always ready to help others outside his own duties. Being a working globetrotter, he had no need for extravaganza. He always found a place for his laptop typically lying propped up on one arm on a hotel bed. Peter had no problems mixing business with pleasure and he would any day qualify as a driving guide in the Kruger National Park spotting lions, elephants and especially birds, the names and stories about which he enjoyed recounting. We were then treated with beautiful pictures from his camera.
We miss a strong global health voice. This is now echoed by his many former students centrally positioned in a number of countries. We all share and hear their stories and poignant tributes to Peter. His legacy will live on.
On behalf of staff and students,
Stig Wall, Emeritus Professor
Founding Head of the Department of Epidemiology and Global Health at Umeå University