Jacqueline van Gent visiting professor at UGPS during May 2019
NEWS Associate Professor Jacqueline van Gent from University of Western Australia and the Centre for the History of Emotions will be visiting Umeå Group for Premodern Studies (UGPS) and the Department of Historical, Philosophical and Religious Studies during the month of May.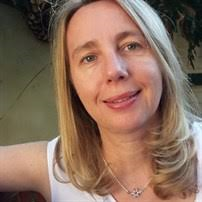 Jacqueline Van Gent is a Chief Investigator in the Shaping the Modern Program of the ARC Centre of Excellence for the History of Emotions at The University of Western Australia. Jacqueline's projects explore the role emotions play in shaping early modern and late colonial encounters with indigenous people and cultures. Her work explores (i) emotions, conversions and missions, (ii) affective strategies of early modern Europeans in the acquisition, exchange and display of colonial objects, and (iii) the role of emotions in early ethnographic texts and collections. She is also the head of the Society for the History of Emotions SHE.
Learn more at https://research-repository.uwa.edu.au/en/persons/jacqueline-van-gent