Leading AI researcher to Umeå University
NEWS World leading researcher in AI and computer science, Diego Calvanese, Italy, is employed as a Wallenberg visiting Professor at the Department of Computing Science, Umeå University.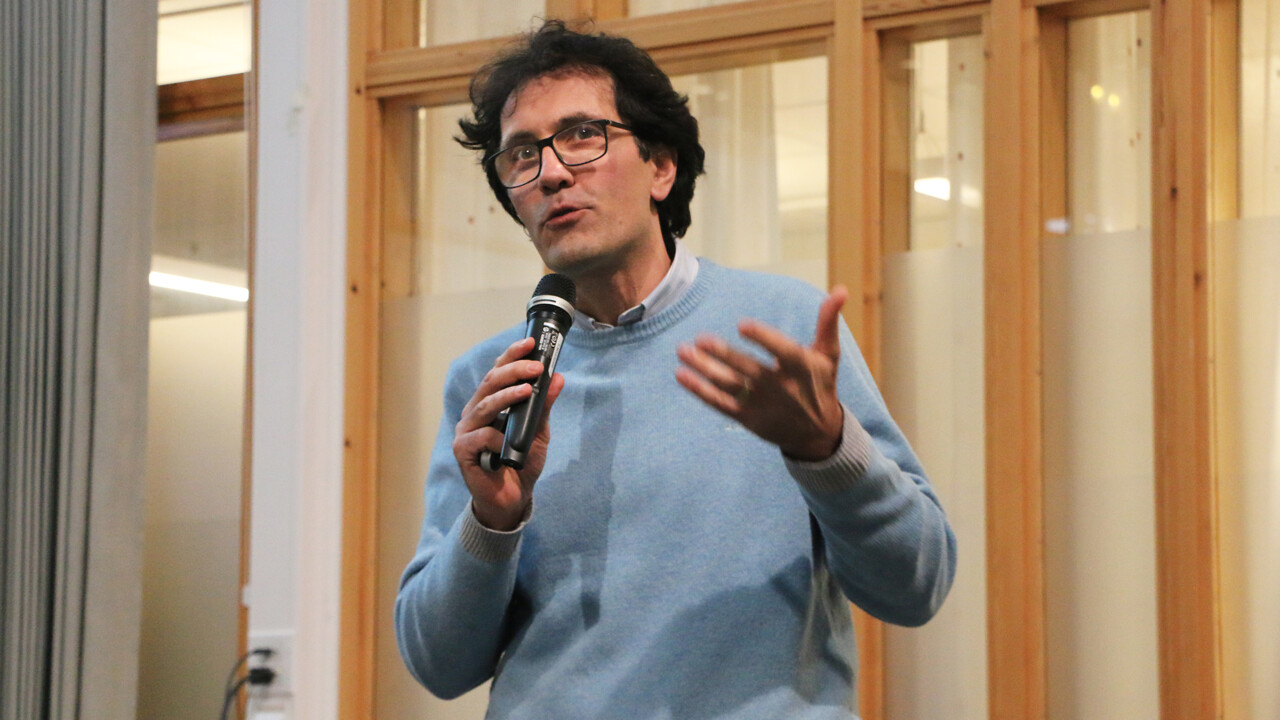 Diego Calvanese, Wallenberg visiting Professor at the Department of Computing Science.
Image
Mikael Hansson
Diego Calvanese will be part-time guest professor for the coming five years at Umeå University, funded by The Wallenberg AI, Autonomous Systems and Software Program (WASP), Sweden's largest individual research program.
"It is a new challenge and an opportunity to build up a new research group with very generous funding. Such a research group over five years can have a significant impact," Diego Calvanese says.
"The kind of research I do is in the general part of AI with technique to make data ready to be analyzed and taking to account by machine learning algorithms. That is often a challenge when you combine data from different sources."

Diego Calvanese is looking forward to building a research group that can be a useful complement to what other researchers are doing at Umeå University.
"It is amazing how much energy and efforts are put into AI here in Umeå. To be part of that is really nice," Professor Diego Calvanese says.
Attracting world-leading AI professors
"It is really exciting to see how we can attract world-leading AI professors to Umeå University. They complement our already existing research and education in our strive to be the strongest possible driver for the AI development at the department, the whole University, and nearby industry and society," says Erik Elmroth, Professor and Head of the Department of Computing Science.
Diego Calvanese bio
Diego Calvanese is also full professor at the Research Centre for Knowledge and Data (KRDB), within the Faculty of Computer Science of the Free University of Bozen-Bolzano (Italy), where he teaches courses on knowledge bases, databases, data integration, ontologies, and theory of computing.
His research interests include formalisms for knowledge representation and reasoning, ontology-based data access and integration, description logics, Semantic Web, and data-aware process management.
He is the author of more than 350 refereed publications, including ones in the most prestigious venues in artificial intelligence and databases, with over 30.000 citations and an h-index of 69, according to Google Scholar. In 2012-2013 he has been a visiting researcher at the Technical University of Vienna as Pauli Fellow of the "Wolfgang Pauli Institute".
He has been the program chair of the 34th ACM Symposium on Principles of Database Systems (PODS-2015) and the general chair of the 28th European Summer School in Logic, Language and Information (ESSLLI-2016), and he will be the program co-chair of the 16th Int. Conference on Principles of Knowledge Representation and Reasoning (KR-2020). He is a Fellow of the European Association for Artificial Intelligence (EurAI).