Published: 15 Aug, 2018
Updated: 10 Oct, 2018, 15:21
New book about the history of field research institutions
NEWS Around the world, from low coasts to high mountains, researchers have established and used field research institutions to conduct scientific studies in nature. Some have been unassuming and short-lived, other magnificent and permanent, but they have had a common task: to provide infrastructure that enables remote research, beyond academies, universities, museums, etc.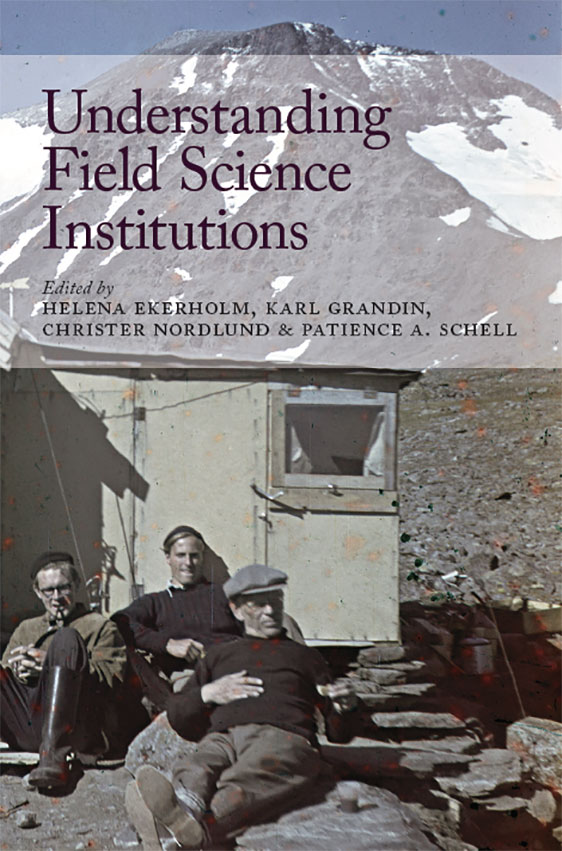 Ekerholm, H., Grandin, K., Nordlund., C., & Schell, P. A. (Eds.) (2017). Understanding Field Science Institutions. Sagamore Beach, MA: Science History Publications/USA.
They have played an extremely important role in knowledge production, especially for biological- and geo-sciences. Nevertheless, they are rarely noted in research about the development of science.
In the richly illustrated book Understanding Field Scientific Institutions, thirteen researchers take a holistic approach to the field research institutions' history, from the 1600s and onwards. Among other things, botanical gardens within the British empire, research vessels that crossed ocean and along the rivers of South America, and classical research stations in marine and arctic environments are studied.
The book demonstrates how these institutions have contributed to new discoveries and long-term data collections, so that theoretical models have been possible to be tested empirically. They have contributed with authority, benefited academic careers, and have facilitated interdisciplinary cooperation, but also sometimes resulted in economic, social, as well as science-theoretical, problems.
Understanding field science institutions is the result of an international historical collaboration that began with a workshop at Umeå University in 2015. It has been facilitated by Professor Christer Nordlund at the Department of Historical, Philosophical and Religious Studies at Umeå University, Professor Karl Grandin and PhD Helena Ekerholm at the Center for History of Science at the Royal Swedish Academy of Sciences in Stockholm and Professor Patience A. Shell, at the University of Aberdeen, Scotland. The project has been funded by the Göran Gustafsson Foundation.
Understanding Field Science Institutions is published by the American publisher Science History Publications / USA and will be presented at the European Society for Science of Science Conference in London in September 14-17, 2018.
Contact:
Christer Nordlund
Tel. 070-741 27 40
christer.nordlund@umu.se