Owl Project at Bildmuseet
NEWS On Sunday Bildmuseet opens an exhibition with innovative and sculptural music objects made from wood by British artist collective Owl Project. The artists, Simon Blackmore, Anthony Hall and Steve Symons, will conduct a workshop on Saturday, before the opening. The participants will build their own "iLog Photosynthesisers".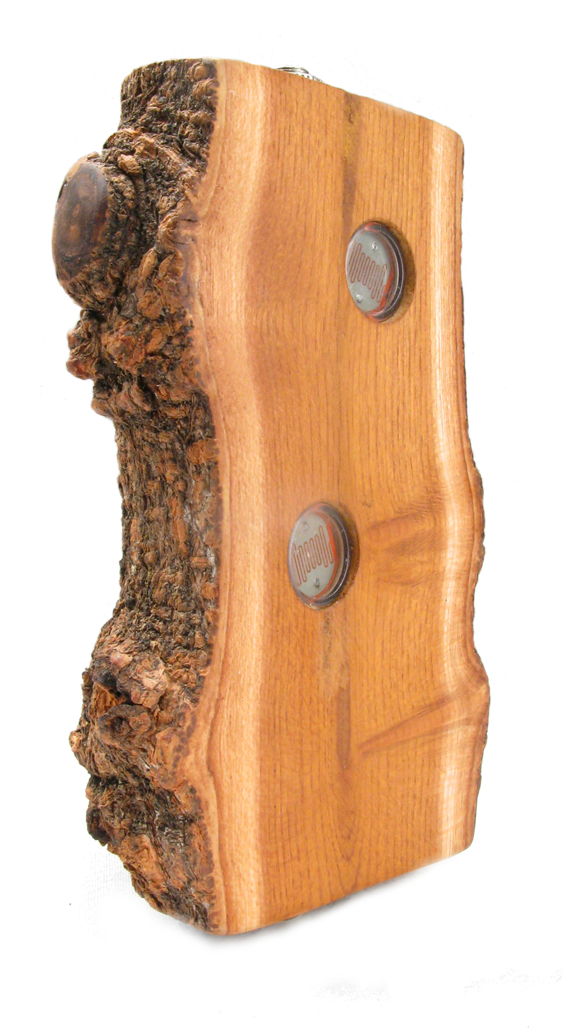 Inspired by carpentry, hobby electronics and open source technology, Owl Project create innovative and sculptural musical objects. Combining digital technology and traditional craftsmanship, their instruments can be seen as a critique of throwaway technology as well as a comment on the interaction between humans and machines. They invoke nostalgia about crafts, and raise questions about our ever growing culture of consumption.
The exhibition includes two new machines that examine the potential of creating sounds using a saw blade. BiSaw Synth is one of Owl projects inventions that plays a saw blade in a varied manner. The result is a machine that generates interesting sounds while simultaneously performing the task in a humorous manner.
Treadle Synth provides both power and pace in order to create electronic music. It uses spinning saw blades to generate pulsed light and various sound frequencies. From each individual blade a new light and a new tone arise which to some extent resembles the classic Hammond organ.
Based in Manchester, Owl Projectconsists of the artists Simon Blackmore, Anthony Hall and Steve Symons. In conjunction with the exhibition at Bildmuseet, they are conducting a workshop where participants can build their own digital music playing machines out of wood.
More information
Cecilia Andersson, curator at Bildmuseet cecilia.andersson@bildmuseet.umu.se
+46 90 786 6684
Editor: Helena Vejbrink