Prestigious postdoctoral fellowships for malaria research in Umeå
NEWS Having only recently completed her doctoral degree at the Rockefeller University in New York, Mirjam Hunziker has been awarded two competitive postdoctoral fellowships to conduct research at Umeå University.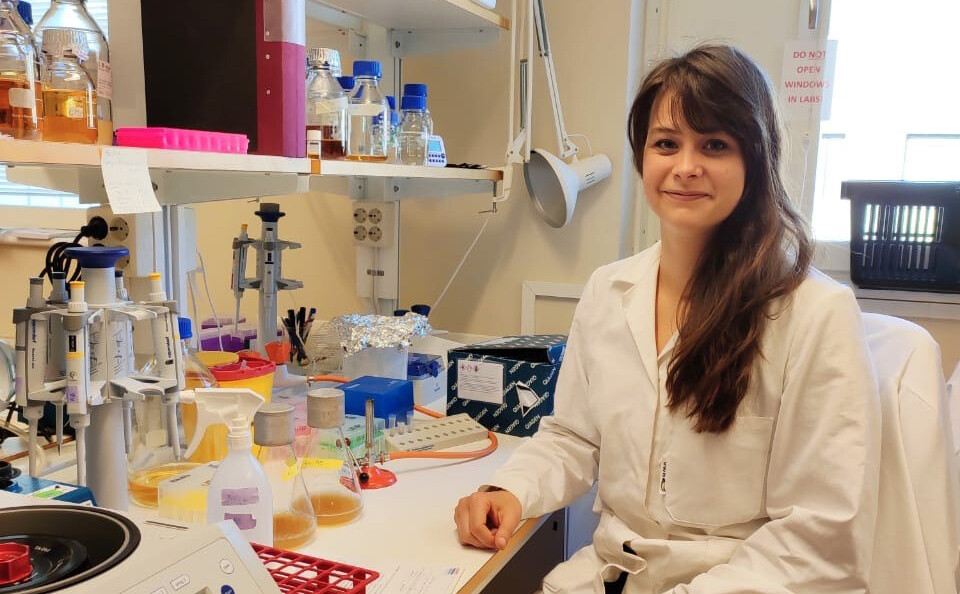 Mirjam Hunziker, postdoc at MIMS/Department for Molecular Biology
Image
Arjun Balakrishnan
"I am delighted to have been awarded this funding to explore the fascinating biology of malaria parasites! It will introduce me to a whole range of new concepts and methods, but it will also allow me to chart out my own future where I want to bring my background in structural biology to bear on important questions of malaria research," says Mirjam Hunziker, post doc at the Department of Molecular Biology at Umeå University.
Mirjam Hunziker won both a Marie Skłodowska-Curie Individual Fellowship from the European Commission, and a long-term fellowship from the Human Frontier Science Program.
Mirjam Hunziker will study how malaria parasites switch to sexual reproduction, a decision which is critical for the parasite to infect the mosquito through which it gets transmitted.
She has joined Professor Oliver Billker's research team at Molecular Infection Medicine Sweden, MIMS / Department of Molecular Biology.
More information about MIMS:
About the international postdoctoral fellowships:
Marie Skłodowska-Curie Individual Fellowships are for up to 2 years. Funded by the European Commission, they promote the careers of researchers who show great potential by providing opportunities for advanced training and knowledge transfer in Europe and beyond. The scheme particularly supports the return of European researchers from outside Europe, as well as researchers displaced by conflict outside the EU.
https://ec.europa.eu/research/mariecurieactions/
The Human Frontier Science Program is a program of funding for frontier research in the life sciences. It is implemented by the International Human Frontier Science Program Organization (HFSPO), which operates worldwide out of its office in Strasbourg. Long-term fellowships can be held for up to three years. The third year can be used to prepare the fellow's next career move.
https://www.hfsp.org/funding/hfsp-funding/postdoctoral-fellowships
For journalists:
Press photo. Credit: Arjun Balakrishnan