Report: Arctic seminars October 2019
NEWS During the month of October Arcum organized two Arctic seminars - the first with Eavan O'Dochartaigh, postdoctor at Humlab, and the second with Carina Keskitalo, professor at the Department of geography.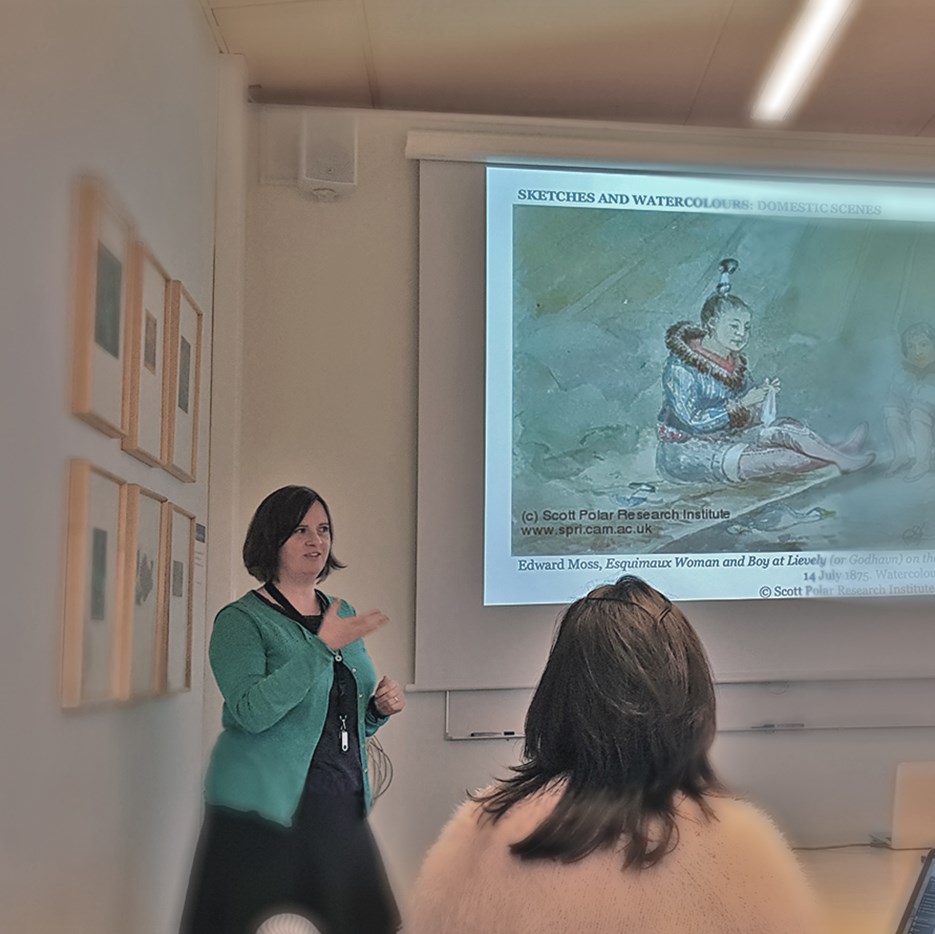 Eavan O'Dochartaigh, postdoctor at Humlab, presenting her current project.
Image

Oscar Sedholm
October was rich with activites for Arcum, who both organized and participated in a number of events. The first Arctic seminar of the month was held on October 11th in Universitetsklubben and was led by Eavan O'Dochartaigh. She told attendees about her research project of collecting, registering and analyzing depictions of indigenous peoples related to European polar expeditions. Her goal is to collaborate with inuit groups to deepen knowledge of the indigenous persons who were often central to the success of said polar expeditions, but who were usually neglected or depicted in negative ways by the European "explorers".
The second seminar of the month saw Carina H. Keskitalo tell attendees about the research programme Mistra Arctic Sustainable Development (MASD) which resulted in the book The Politics of Arctic Resources (ed. Keskitalo, 2019). Arcum played an active and vital role in the research programme which was ended in 2018.