NEWS During Thuesday the 19th of November the Polar Research Secretariat of Sweden visited Umeå University and organizes Polarforum 2010, in collaboration with Arcum.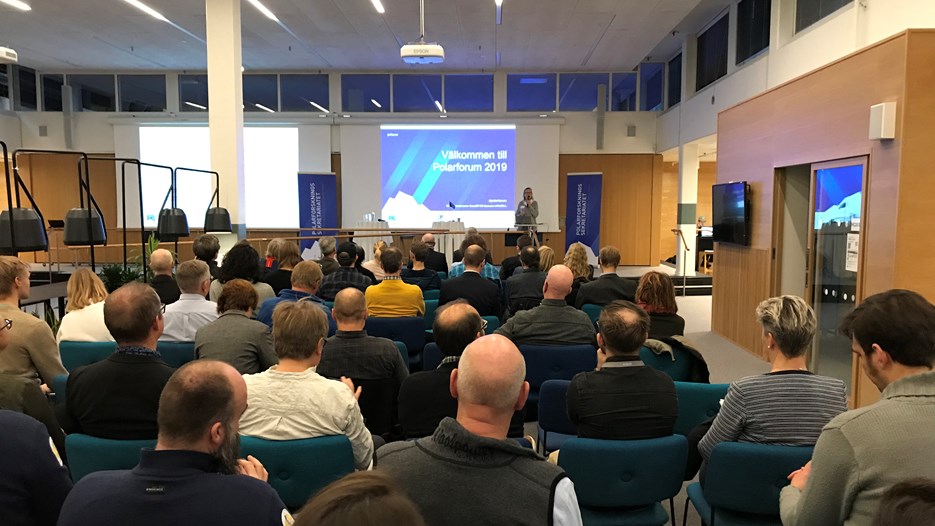 Katarina Gårdfeldt, director of the Polar Research Secretariat, opens Polarforum 2019.
Image

Ted Karlsson
Dagen bestod av ett flertal presentationer om polarforskning i Umeå och Sverige, posters och panelsamtal om framtidens polarforskning. Bland annat deltog ett flertal av Arcums styrelseledamöter som talare, och både bland presentationer och i publiken var Arcums affilieradenätverk väl representerat. Totalt deltog ett sextiotal forskare från olika universitet. För fullständigt schema över dagens händelser, besök Polarforskningssekretariatets hemsida.