Published: 11 Feb, 2013
Reynier Leyva Novo exploring Cuban history
NEWS The Cuban artist Reynier Leyva Novo's work has attracted international attention, including at the Venice Biennale 2011. Bildmuseet now presents his first solo exhibition outside of Cuba. Welcome to the press preview Thursday, February 21 at 10:00. The artist will be present.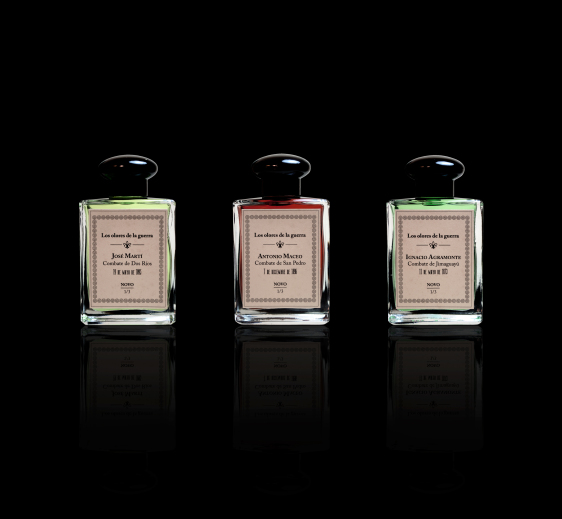 The exhibition is opened by director Katarina Pierre February 24 at 14:00. 14:30 Reynier Leyva Novo presents his exhibition (Curator Cecilia Andersson interprets).
With a great interest in the history of his country, Reynier Leyva Novo explores, questions and stages different versions of Cuba's past. He focuses in particular on the period around the liberation from Spain in 1898. The desire to die for others (El deseo de morir por otros) consists of casts of weapons used in various battles. Another art piece, The scent of war (Los olores de la guerra), consists of a number of perfumes named after generals and the places where they led their troops. These pieces of art can also be interpreted in relation to the current socialist society of Cuba and its strong nationalism.
Reynier Leyva Novo (born 1983) lives and works in Havanna. He has participated in several exhibitions in Cuba as well as at the Venice Biennale (2011), the MARTE (Museum of Contemporary art) San Salvador, El Salvador (2011), the Liverpool biennial, UK (2010); A gentil carioca, Rio de Janeiro, Brazil (2008). This is the artist's first solo exhibition outside of Cuba.
For more information, please contact
Cecilia Andersson, intendent Bildmuseet cecilia.andersson@bildmuseet.umu.se
090-786 6684
Editor: Helena Vejbrink