Several skilful teachers praised at Umeå University
NEWS As many as 58 experienced and competent teachers are praised for their educational expertise in the second edition of the Umeå University educational merit system. The system was introduced three years ago and, since then, nearly one hundred teachers have been appointed merited or excellent.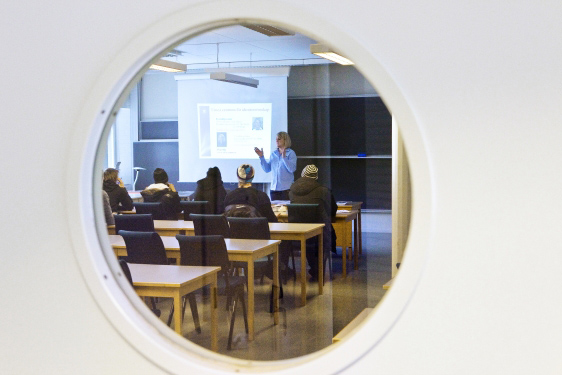 "It's incredibly important to pay attention to our competent teachers, their ideas and actions, as well as stimulate to and encourage educational discussions. Several of our teachers took the opportunity to qualify for this round, which feels rewarding and slightly surprising – but a very pleasant surprise," says Pro-Vice-Chancellor Anders Fällström.
Umeå stands out
In 2013, Umeå University was first out in Sweden to introduce a system with criteria applicable to the entire university in rewarding teachers' educational expertise. In the pilot round, 9 teachers were appointed followed by 41 teachers in the first ordinary session and in the last round as many as 58 teachers were appointed. As a result, a total of 98 teachers have been merited at Umeå University (ten individuals have been appointed twice).
"The huge interest among teachers results in Umeå University standing out on a national scale. In my mind, corresponding merit systems have not received the same response at other higher education institutions," says Katarina Winka, director of the Centre for Educational Development.
The model is continuously developed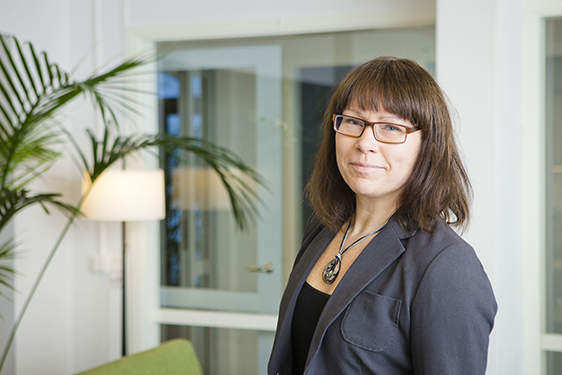 The educational merit system builds on two levels, merited and excellent, and teachers apply for appointment at their own discretion. All criteria must be fulfilled for the level in question. Beside a salary increase for all teachers that have been appointed, the department is also awarded a one-time bonus.
The responsibility to assure the quality of and develop the process lies on the University Board for meriting teaching and learning in higher education.
Spring revision
This spring's edition of educational meriting was the final one in this version as an evaluation will follow in order to improve the system further. Ideas for improvement have been gathered from appointed the teachers' heads of departments, applicants in the two previous rounds, HR at the faculties, members of the Board for meriting teaching and learning in higher education and others.
"The idea is for the Vice-Chancellor to make the decision on a revised model before the change of University Management in the summer," says Anders Fällström.
Celebrating newly appointed teachers
This spring, the newly appointed merited and excellent teachers will be paid attention to in various ways. All of these teachers are invited to the Spring Graduation Ceremony on 21 May. Two teachers appointed in 2015 will also contribute with their expertise in this year's ceremony. Excellent teachers will also be invited to participate in educational discussions in conjunction with the related popular science lectures on 19 May.
Teachers will also receive an invitation to become members of the new network for educationally awarded teachers, Pedagogiskt Inplacerade Lärare (PIL), in which all merited and excellent teachers at Umeå University are welcome.
For more information, please contact:
Anders Fällström,Pro-Vice-Chancellor, Umeå UniversityPhone: +46 70-493 85 27
Email: anders.fallstrom@umu.se
Katarina Winka,Director, Universitetspedagogik och lärandestödPhone: +46 90–786 58 79
Email: katarina.winka@umu.se
The following teachers have been appointed excellent teachers:
Faculty of Arts
Mats Deutschmann, Language Studies
Faculty of Medicine
Christina Ljungberg, Surgical and Perioperative Sciences
Faculty of Social Sciences
Anders Bek, Applied Educational ScienceCarita Bengs, SociologyKarin Danielsson-Öberg, InformaticsInga Dennhag, PsychologyMichael Gruber, PsychologyUlf Hedestig, InformaticsCarina Hjelmér, Applied Educational ScienceStefan Holmström, PsychologyJohan Jansson, Umeå School of Business and EconomicsNiclas Kaiser, PsychologyMarie Lindkvist, Umeå School of Business and EconomicsGunnar Lindström, EducationCatherine Lions, Umeå School of Business and EconomicsJohanna Olsson, EducationHelén Strömberg, Geography and Economic HistoryIngrid Svensson, Umeå School of Business and Economics
Stig-Arne Berglund, Social Work, appointed in 2015
Faculty of Science and Technology
Stefan Berglund, Applied Physics and ElectronicsPer Kvarnbrink, Applied Physics and ElectronicsThomas Mejtoft, Applied Physics and ElectronicsRolf Zale, Ecology and Environmental Sciences
Lars-Daniel Öhman, Mathematics and Mathematical Statistics
Umeå University Library
Per Andersson, Centre for Educational Development
The following teachers have been appointed merited teachers:
Faculty of Arts
Jenny Eklöf, Historical, Philosophical and Religious Studies
Finn Arne Jörgensen, Historical, Philosophical and Religious Studies
Faculty of Medicine
Anders Hofer, Medical Biochemistry and BiophysicsOla Winsö, Surgical and Perioperative Sciences
Caroline Fischl, Community Medicine and Rehabilitation, appointed in 2015
Faculty of Social Sciences
Birgit Andersson, Applied Educational ScienceTomas Bergqvist, Applied Educational ScienceErik Domellöf, PsychologyPeter Franck, Umeå School of Business and EconomicsUlrika Holmström-Westergren, InformaticsMaria Karlsson, Umeå School of Business and EconomicsErik Lindberg, Umeå School of Business and EconomicsTorbjörn Lindmark, EducationMattias Lundberg, PsychologyKadri Meister, Umeå School of Business and EconomicsMaria Nordin, PsychologyAnna-Carin Nordwall, Umeå School of Business and EconomicsUlrich Olofsson, PsychologyAnn-Christine Petersson Hjelm, Umeå Forum for Studies on Law and SocietyÖrjan Pettersson, Geography and Economic HistoryIngrid Schéle, PsychologyTobias Svanström, Umeå School of Business and EconomicsÅse Tieva, Food and Nutrition
Jessika Wide, Political Science
Faculty of Science and Technology
Ewa Bergqvist, Science and Mathematics EducationKarolina Broman, Science and Mathematics EducationKarin Fahlquist, Applied Physics and ElectronicsMaria Hamrin, PhysicsLisa Hed, Mathematics and Mathematical StatisticsRobert Johansson, Mathematics and Mathematical StatisticsLili-Ann Kling Sackerud, Science and Mathematics EducationÅsa Nilsson Lindgren, ChemistryPatrik Norqvist, PhysicsStaffan Schedin, Applied Physics and Electronics
Magnus Österholm, Science and Mathematics Education
Editor: Anna Lawrence