Stormy, gloomy and hopeful when researchers exhibit their work
NEWS Beauty can sometimes cross the boundaries of science. Mathematics Education researchers Manya Sundström and Mattias Marklund, former physicists at Umeå University, have published a poem with photographs in the renowned journal "Mathematical Intelligencer". They are also currently exhibiting their works at FriGallery in Umeå.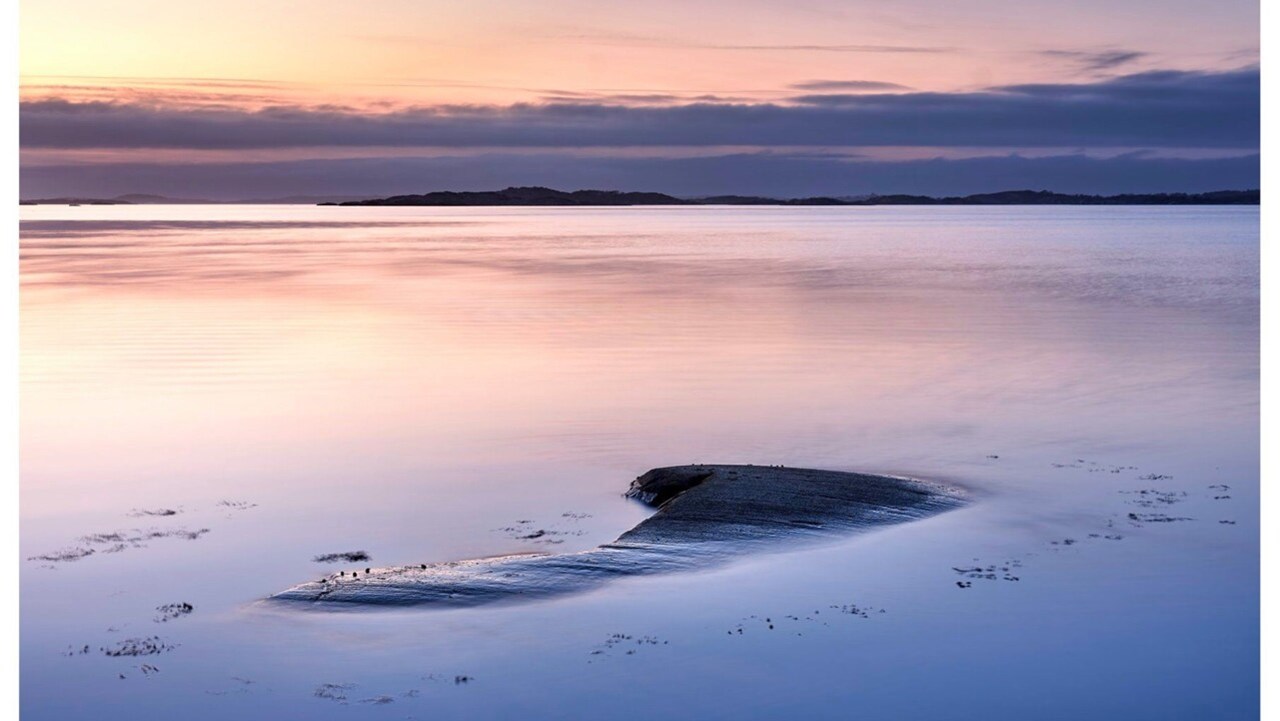 "She came to me in silence, her immense weight buoyed by the ocean below, the bulk of her under surface, as love often is, breathing in and out the molecules of remembrance". Text: Manya Sundström
Image
Mattias Marklund
What do researchers do in their spare time? Some of them write poems and others take photographs, and sometimes the two come together in a kind of synergy and "become a little more" than when operating individually.
"It's stimulating to have an exhibition with real pictures on real walls. Until now, we have only been working online. It feels like we have created a little world and now it's a great pleasure to share this world with others," says Manya Sundström, senior lecturer at the Department of Science and Mathematics Education and active at the Curiosum Science Centre at Umeå University.
Manya Sundström writes the poems and Mattias Marklund takes the photographs. Mattias was previously a researcher at Umeå University but now works as a physicist at the University of Gothenburg. Their exhibition has been named Sea Spit: A Ballad of Love and Longing
"It focuses on the power of nature and the soul's inner struggle. The exhibition takes you into a darker, salted world lined with streaks of hope," says Manya Sundström.
The exhibition will be displayed in FriGallery at Klossen in Ålidhem in Umeå until 16 November. The opening hours are Monday to Friday, 9.00-16.00.
One of the poems and photographs will also be published this week in the journal "Mathematical Intelligencer".
The researchers
Manya Sundström, born in Tennessee, is a mathematics education specialist and poet. Mattias Marklund, born in Skellefteå, is a physicist and photographer. Manya and Mattias met online, as people do nowadays. Through mutual friends and family, they began to share their art with each other. One day, Manya started writing poems that fitted Mattias' photographs, the stormy, gloomy and sometimes hopeful pictures of the western coast of Sweden. Something clicked. One poem led to two poems which turned into twenty, and now their collaboration is taking its first step out of the virtual world into a real-life space.
Original Article:
Sundström, M. och Marklund, M.: Dedekind-like. The Mathematical Intelligencer (2020)
https://link.springer.com/article/10.1007/s00283-020-10020-2