Student at Umeå School of Business, Economics and Statistics is Global Swede 2019
NEWS Munashe Chivaura, student at the Master's Programme in Business Development and Internationalisation, is Umeå University's Global Swede 2019. On 21 May, he and other Global Swede students were honored during a ceremony at the Ministry for Foreign Affairs.
– My nomination came as a total surprise, says Munashe. – I took it as an affirmation that those around me are appreciative of my efforts. After all, it is those who surround us who bring out the best of us. As for my future plans, I always keep an open mind, but one thing for sure, I will continue to strive for a better world.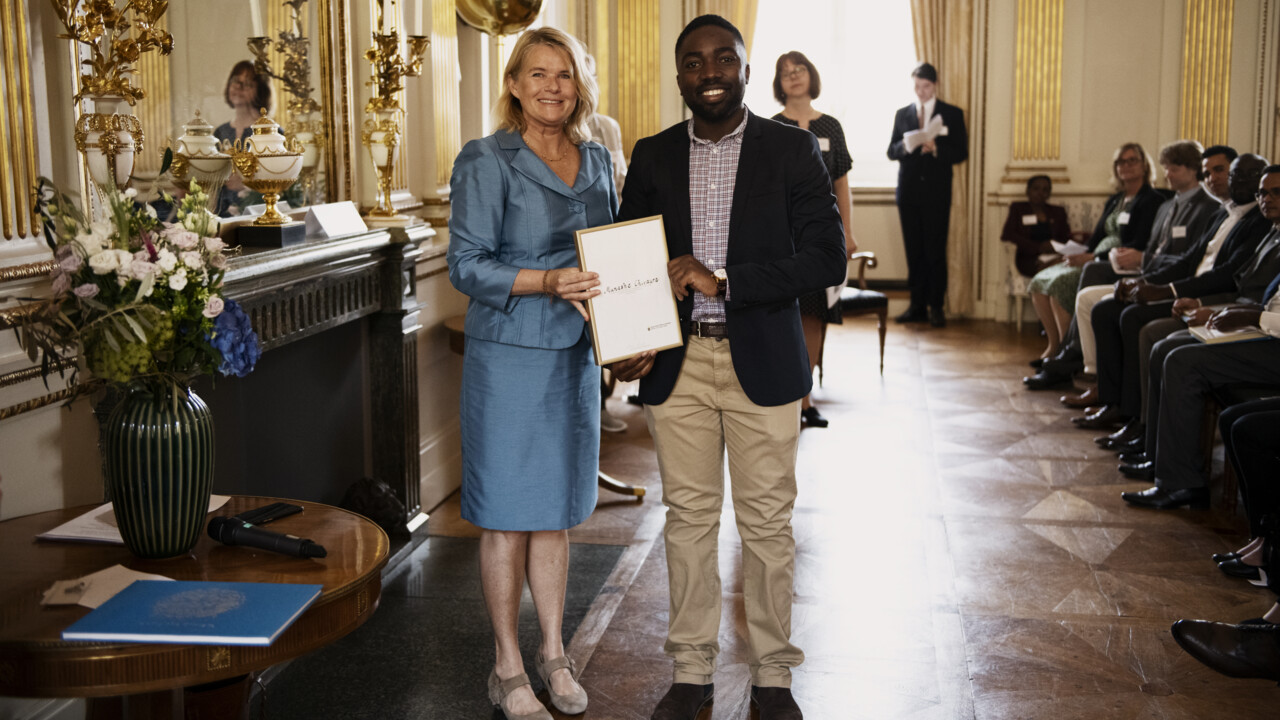 It is the Swedish Institute on behalf of the Ministry of Foreign Affairs, that invites Sweden's higher education institutions to nominate a student from a country outside the EU/EEA for Global Swede. During the ceremony, foreign students who have distinguished themselves in areas related to innovation and entrepreneurship, and who have proven to be good representatives for both Sweden and their own country are honored. Global Swede is one part of building long-term relationships with international students in Sweden.
– Munashe has distinguished himself through his commitments in start-up projects, mentoring programmes and student organisations. He also has a great interest in sustainable business development in both Sweden and Zimbabwe. Overall, he has proven to be a very good ambassador for Umeå University and Sweden as a study destination, says Ingrid Svensson, Head of the International Office.
During the ceremony, 26 students from all over the world received a diploma from Foreign Minister Ann Linde.