Students explore how AI can help sick children
NEWS Can artificial intelligence be a support for sick children at the hospital? If so, what ethical issues need to be discussed? A group of students at Umeå University have investigated this.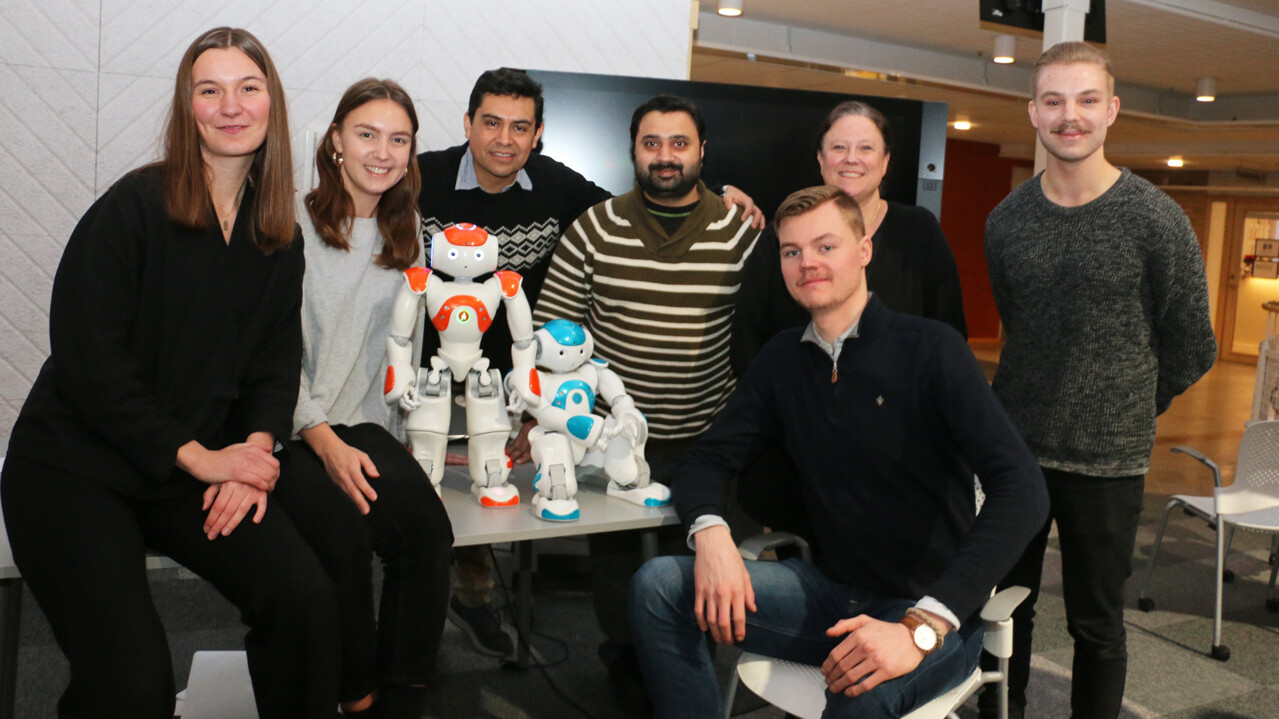 Students explore if artificiell intelligens can be a help for sick children. From the left: Kristina Bergquist, Sara Björk, Juan Carlos Nieves (supervisor), Usman Ahmed, Eva Mårell Olsson (supervisor), Oscar Larsson and Martin Wikar.
Image
Mikael Hansson
During the course Interactivity in Smart Environments, students have explored opportunities and challenges with artificial intelligence, not at least from an ethical perspective. The student projects have been based on how AI applications can help children with serious illnesses who live for long periods of time at "Hjältarnas hus", an accommodation near Norrlands University Hospital in Umeå.
The focus has been on how artificial intelligence, based on the needs of the seriously ill children, can improve their everyday lives. For example, one group has worked with facial recognition and artificial intelligence to evaluate the mood of the child. Another group has worked with robots that tell stories to children, while a third group has looked into possibilities to create distance conversations with friends and family with the support of smart glasses like Hololens.
"We have had very interesting ethical discussions, for example about how AI should save data about the children," says Eva Mårell Olsson, Department of Applied Educational Science, who has been one of the supervisors during the course.
Also included as supervisor has been Helena Lindgren, Juan Carlos Nieves and Esteban Guerrero from the Department of Computing Science.
The students are studying computer science and interaction and design.