Suna develops natural language interfaces for robots
NEWS Researcher Suna Bensch comes from Germany and investigates talking social robots. A talking social robot is a machine that adheres to our social codes and communicates with us on our terms.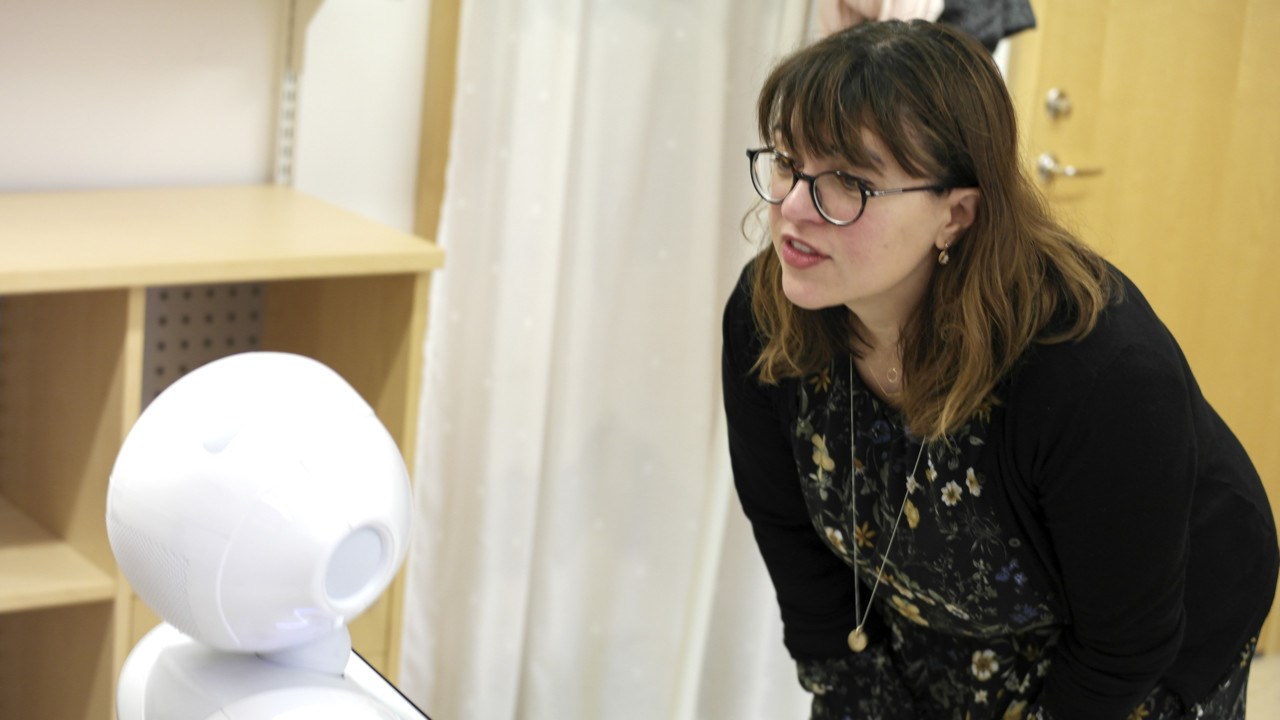 In the Socrates Project, social robots are developed for the care of the elderly. Suna Bensch is one of the researchers in the project.
Photo
Ingrid Söderbergh
"My focus is to formalise aspects of natural language communication. Formalisation helps us understanding why and how communication works among humans. Based on this we can develop computational models that can be implemented on social robots so that they are able to make conversation with humans," says Suna Bensch.
Robotics is a well-investigated research field, but talking social robots is a fairly new field – currently more and more in focus.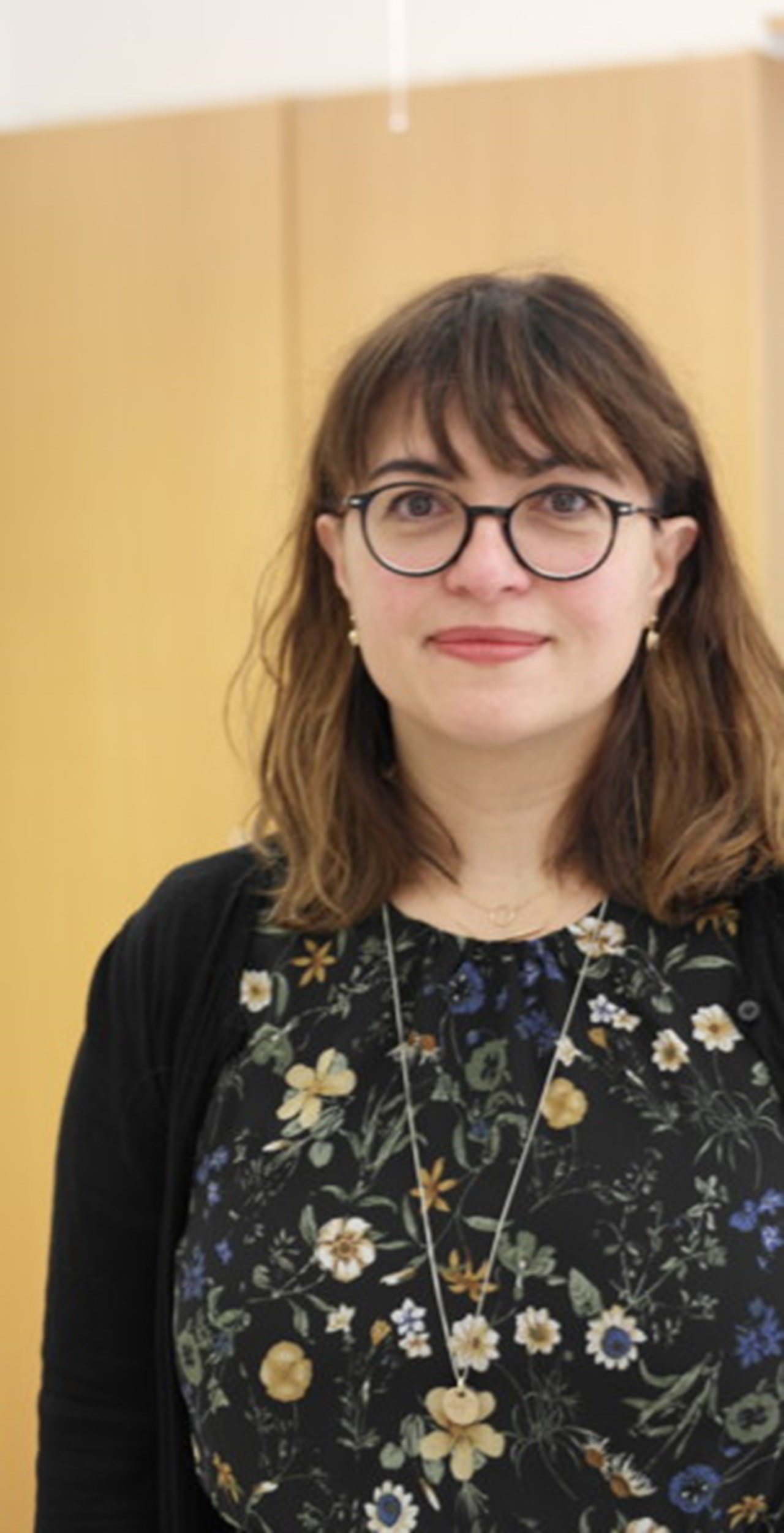 Suna Bensch comes from Germany.
Photo
Ingrid Söderbergh
Suna Bensch grew up in Ludwigshafen in southern Germany. She studied at the University of Potsdam and earned a Master's degree in Computational Linguistics. Her PhD is in Theoretical Computer Science.
She became interested in further investigating how human communication works. Suna Bensch ended up in Umeå after getting a postdoc position at the Department of Computer Science in 2009.
"I remember looking at the map and thinking how far north Umeå is. I went to an outdoor store and bought winter outdoor clothes because Umeå had to be cold. But I was wearing far too warm clothing when I came for the interview," says Suna Bensch.
She continues:
"I got the position and it was very nice to come to Umeå. I liked the city from the first moment; a relatively small and welcoming city".
Suna Bensch works in two research groups. Foundation of Language Processing and Intelligent Robotics. After her post-doctoral time, Suna Bensch remained at the department as a researcher and in 2011 succeeded in obtaining research funding from Vinnova. She has also had time to be on maternity leave with her son.
Formalising language means understanding why and how communication works among people.
"We don't really know why and how communication works – the structure of natural language communication is extremely variable, we misunderstand each other and recover from misunderstanding, we use gestures, emotions, body language in addition to natural language to communicate. The crucial key is finding the aspects that enable communication to work and use that knowledge to improve social robots," explains Suna Bensch.
Today, robots are primarily to be found in industry. However, these robots are not social but perform simple mechanical tasks.
Elsewhere in the world in places like Japan, China and Korea, social robots "are working" in shops where they welcome guests and provide customers with information. There are robots at the reception in hotel chains performing simple chores.
Soon there may be social robots living with and working alongside humans. Developing robots that can communicate is part of the strategic Research Agenda for Robotics in Europe. In line with this, the EU has started the Socrates project, which develops social robots for elder care. The four-year project is led by the Department of Computer Science at Umeå University and fifteen graduate students from all over the world have been recruited.
"The robots will not replace humans in care, but they will support and provide service to us and interact with patients by our standards, our terms. Using natural language, we will be able to tell them what we want and need. We may want the robot to "clean up" or "make coffee" but we may also want a companion assissting us to achieve our goals or tasks".
The Socrates projects deals with multiple aspects of social robotics, including technological development, hardware design, interaction design and ethical aspects. The Umeå group focuses on natural language interpretation.
What is the biggest challenge?
"The robot must understand more than individual words or sentences. Natural language communication has a very variable and unpredictable structure and includes also body language, gestures, emotional expressions, intonation and context. The robot has to be able to act appropriately after correctly interpreting all relevant inputs during communication, and the robot has to be able to recover from, for example, misunderstandings".
Suna Bensch is also working with conversational norms. It is about issues like the fact that we do not usually lie to each other, that we do not give too much or too little information and that we provide relevant information.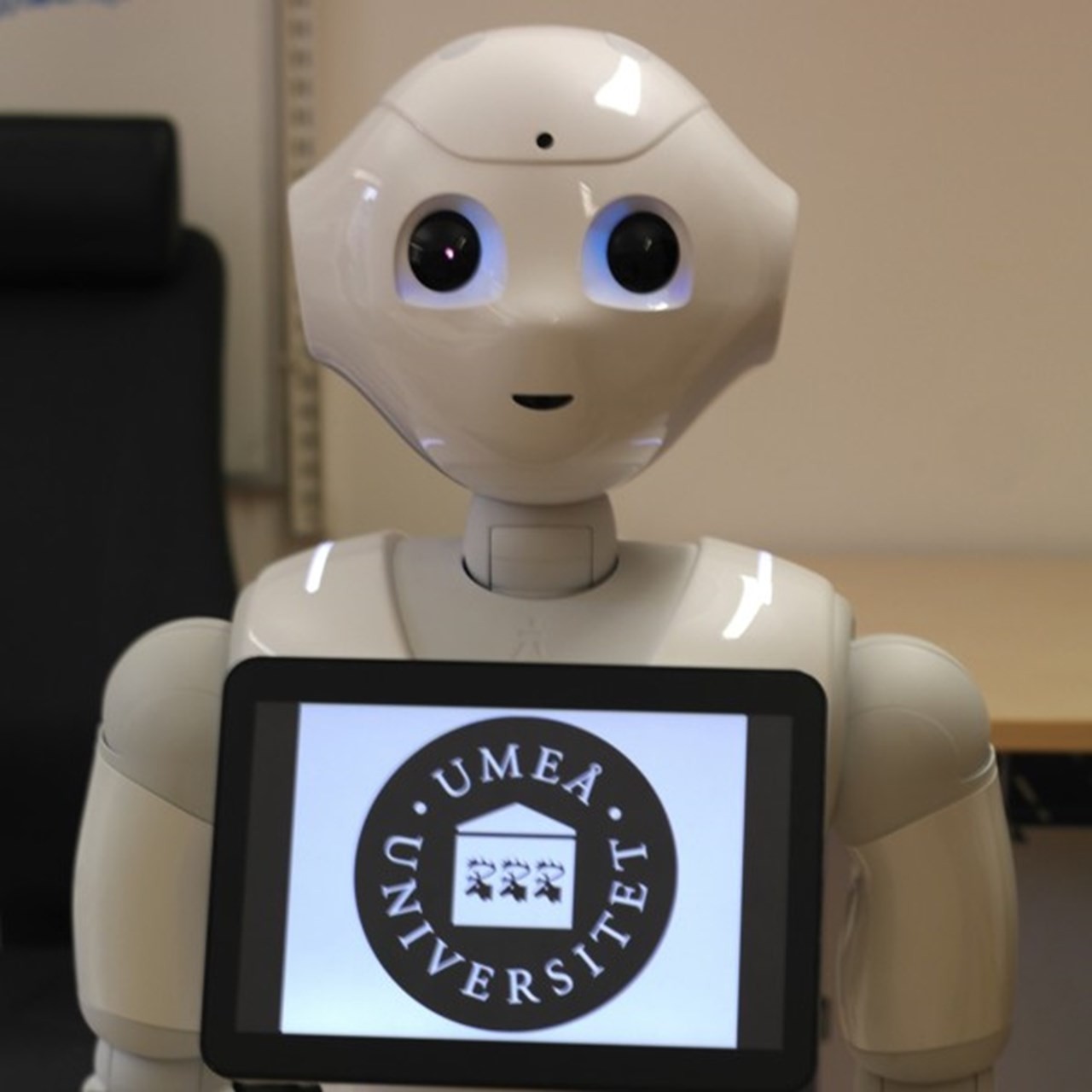 The robot called Pepper.
Photo
Ingrid Söderbergh
"Do the same standards for humans apply to robots, e.g. should they be allowed to interrupt us?"
The Department of Computer Science has purchased its first social robot to be used in the project. It has big eyes, but is more like a machine than a human.
What will social robots look in the future?
"That's hard to say. Studies show that humans are more comfortable with anthropomorphic than with machine-like robots. At the same time, we become uncomfortable if they are too anthropomorphic. I myself would prefer to know with certainty that I am interacting with a robot."
Brief facts about Suna:
Favourite robot science fiction series: West World
Favourite robot: Pepper
Lives at: Haga
Hobbies: reading and daydreaming
Currently reading: The Biography of Elon Musk
About the Socrates Project:
The Socrates (Social Cognitive Robotics in The European Society) Project will last for a period of four years and has a total funding of EURO 3.9 million. The project is part of the Marie Sklodowska-Curie programme within the European Horizon 2020 initiative.