Teachers are important in supporting pupils' motivation
NEWS With the demands of today's school, it is important that pupils are motivated to get involved in school work. Striving for personal development is better than trying to outshine your classmates – and teachers can support this type of drive through the culture they create in the classroom. Anders Hofverberg shows this in his doctoral thesis which he defended on 28 August at Umeå University.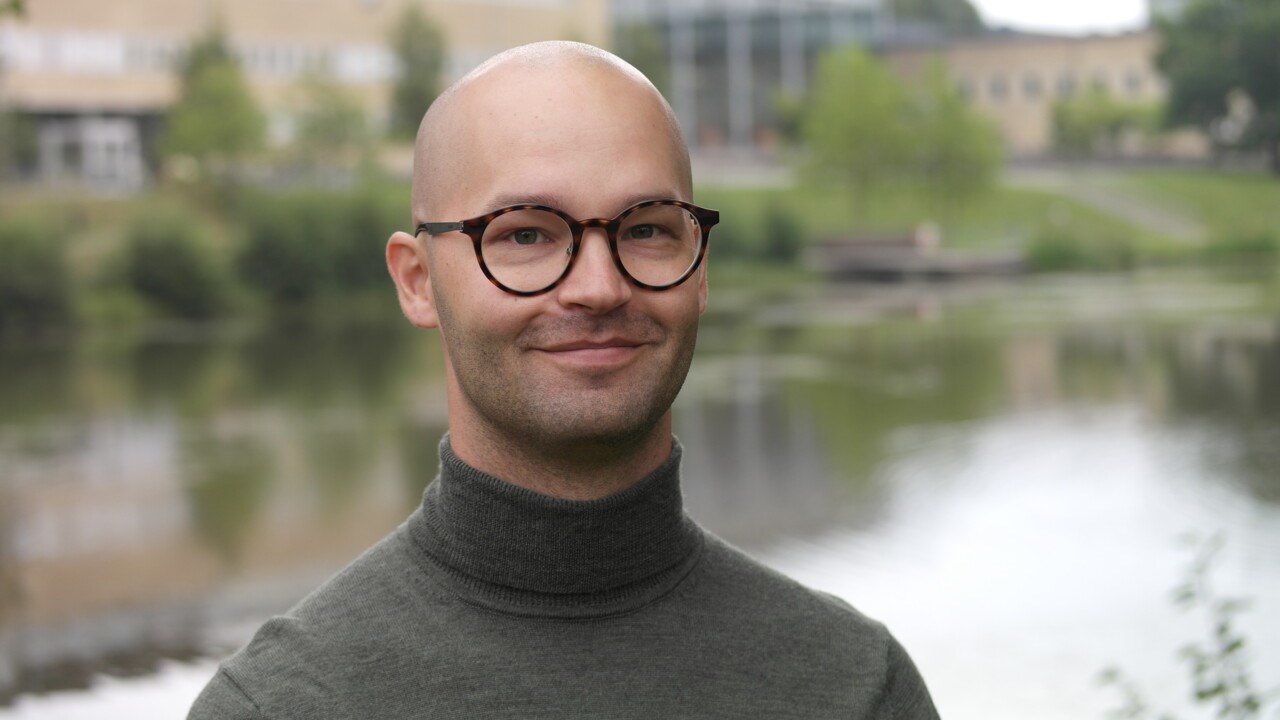 Anders Hofverberg.
Image
Ingrid Söderbergh
Pupils' motivation can be described with a variety of motivation theories. Anders Hofverberg has above all studied different types of learning goals, that is what pupils strive to achieve with school work. There are mainly two different types of goals: to strive for personal development (mastery goals) or to gain recognition from others (performance goals).
Pupils who are driven by mastery goals strive to develop their personal skills and use their previous achievements or task requirements as a reference framework for what progress is. Pupils who are driven by performance goals strive to show their skills to others and compare their own achievements with others. The fact that pupils are primarily driven by mastery goals is desirable as it is connected with a number of positive outcomes, such as lower stress and anxiety, better study strategies and positive feelings towards school work.
The purpose of Anders Hofverberg's thesis is, among other things, to investigate how chemistry pupils' learning objectives relate to the perception they have of their classroom environment. Both Swedish and German pupils from year 5 to the second year of upper secondary school have participated and responded to questionnaires, and those in year 5 and 9 continued to answer questionnaires for three years.
The results show that pupils with good test results in chemistry are above all characterized by strong personal mastery goals. At the same time, the teacher plays an important role. If the teacher creates a classroom environment that supports pupils' mastery goals, they perform even better and feel more autonomous than in other environments. At the same time, there were also differences in how younger students (grades 6-8) and older students (grade 9 - the first year of high school) were affected by the environment.
"My thesis contributes important information about how pupils' personal goals and the design of the classroom environment interact. This in turn can help guide teachers towards more productive classroom environments, among other things by toning down comparisons between pupils and emphasizing personal progress" says Anders Hofverberg.
A comparison between the Swedish and German pupils' learning goals showed that the groups differed in the types of goals they could distinguish. This result challenges the notion that models for describing learning objectives are universal. Instead, it is important to carefully examine which learning objective model is applicable in the cultural context in which a study is conducted.
"There is thus a complex interplay that requires more research, preferably practical research where researchers and teachers together can develop strategies to support pupils' motivation" says Anders Hofverberg.
Anders Hofverberg was born in Umeå, Sweden, and grew up in Kalix. He has an upper secondary school teacher degree in chemistry and biology from Umeå University.
Press image. Photo: Ingrid Söderbergh
About the dissertation: On Friday 28 August, Anders Hofverberg, Department of Science and Mathematics Education, Umeå University, defended his thesis titled Motivation, students, and the classroom environment: Exploring the role of Swedish students' achievement goals in chemistry. Swedish title: Motivation, elever och klassrumsmiljö: Utforskande av svenska elevers lärandemål i kemi.