The USBE Alumni Foundation's scholarship recipient
NEWS The 2019 recipient of the USBE Alumni Foundation's scholarship of SEK 10,000, which is awarded in collaboration with Swedbank, has been appointed. Recipient is Jenny Uneby, a student at the Service Management Program. The prize was awarded at the annual graduation ceremony.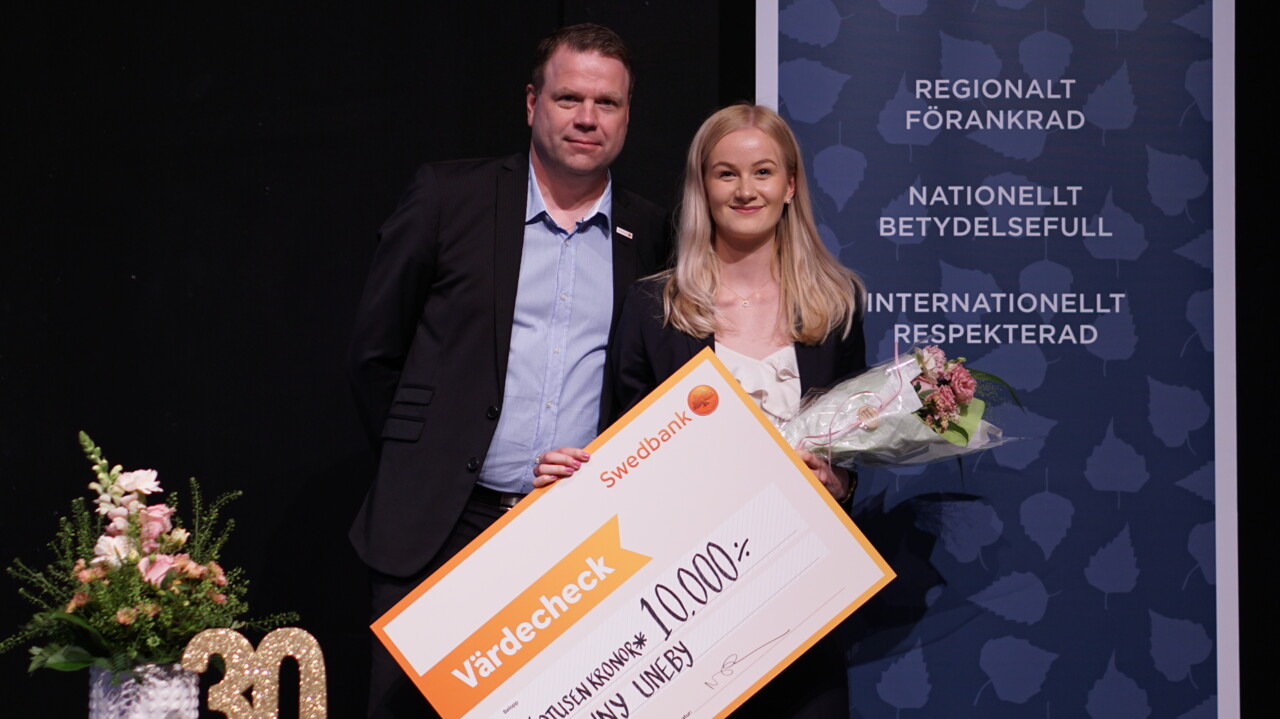 Jenny Uneby and Niclas Nygren Johansson, Swedbank
Photo
Rickard Lindberg
Throughout her studies, Jenny has been active in the student association HHUS in leading roles. During her second year as head of the student magazine Ekbladet and during her 3rd year as president of HHUS. During her final term, Jenny has also been involved in a newly started student organization focusing on entrepreneurship (Student Startup Hub).
One of her achievements as president of HHUS was to operationalize the organisation towards a more value-driven approach and implement a crisis management routine. A work that has potential to provide value to students at the business school over time.
Peer voice about Jenny: "Jenny has incredible energy, perseverance and commitment. She is innovative and interested in developing herself and others personally and professionally. Jenny is a true role model and source of inspiration!"
In order to qualify as a recipient of the scholarship, the student/-s should have worked to "promote development and quality in education and research at Umeå School of Business, Economics and Statistics" and / or "promote the education and development of USBE students"
USBE Alumni foundation scholarship is handed out in cooperation with Swedbank and consists of a scholarship worth 10 000 SEK. The prize was handed out on our graduation ceremony 5th of June.