Thomas Degn receives cooperation award
NEWS Umeå Institute of Design, UID, lecturer Thomas Degn recieves the award for cooperation and 25,000 SEK from the Faculty of Science and Technology at Umeå University.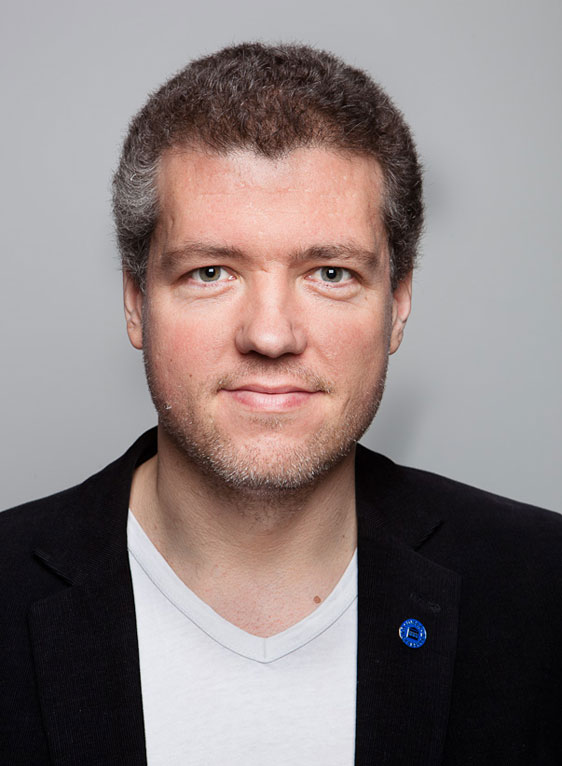 Thomas Degn is the Programme Director for the master programme in Advanced Product Design. He is awarded for developing and establishing new forms and areas of cooperation combining education, applied research and the industrial design profession. The prize jury motivates:
"Besides building a network of cooperation partners, such as working industrial designers and consultants participating in the education as supervisors, teachers and examiners, Thomas Degn has initiated and conducted a large number of cooperating projects with external partners within the programme.
He has established contacts worldwide, and also with businesses and organisations in Umeå and the northern region who have little previous experience of working with industrial design, giving them valuable skills and knowledge they can use to develop their products and services."
Thomas Degn brings together students and agencies or companies with a need for design solutions. Among the cooperation partners are Boliden, Posten (the Swedish postal service) and Räddningsverket. A number of students have recieved prestigous awards for concepts developed within these cooperation projects, a method also used by other programmes at the UID.
Thomas Degn was born in Denmark and is an industrial designer. He has lectured and conducted research at UID since 2000. He has been directing the research programme Safe Effective Transport in cooperation with Volvo Trucksand also has a vast experience of cooperating with companies and experts in other areas. For many years, he participated in applied research projects in cooperation with Volvo. Thomas Degn is a member of the steering group of Design Västerbotten, a regional project for sharing and spreading knowledge of design to companies and organisations.
For further information, please contact:
Thomas Degn, Lecturer at UIDTelefon: +46 90 786 77 41

E-mail: thomas.degn@dh.umu.se
High resolution photograph of Thomas Degn
Editor: Ingrid Söderbergh