Three new WCMM Fellows at the Faculty of Medicine
NEWS The Wallenberg Centre for Molecular Medicine (WCMM) has recruited three new Fellows on tenure track positions. The future group leaders are Silvia Remeseiro, Andreas Josefsson and Ignacio Mir Sanchis and they conduct research on brain tumors, prostate cancer and antimicrobial resistance.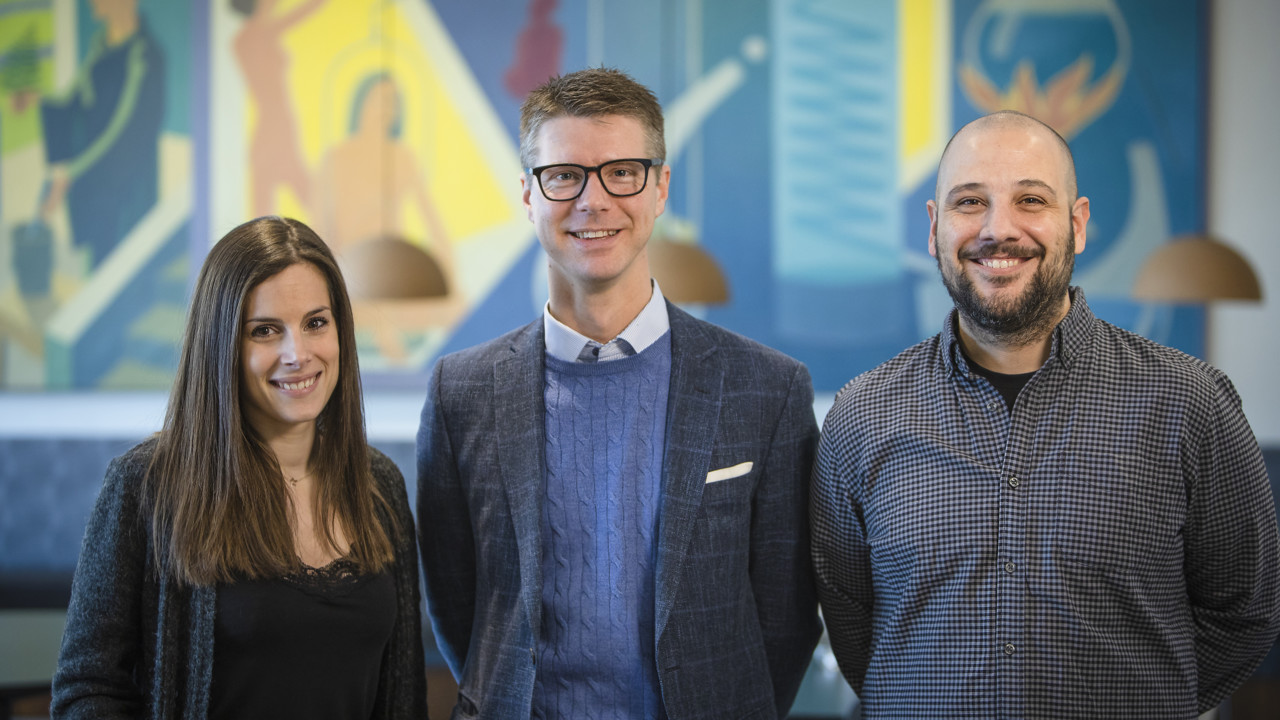 WCMM Fellows Silvia Remeseiro, Andreas Josefsson, Ignacio Mir-Sanchis
Photo
Mattias Pettersson
WCMM at Umeå University has since 2016 recruited 12 Wallenberg Molecular Medicine Fellows in cancer, neuroscience and infection biology. Remeseiro, Josefsson and Mir Sanchis recently started their tenure track positions. Each Fellow receives a generous start package to establish a research group. WCMM Fellows are employed at different Departments at the Faculty of Medicine.
Silvia Remeseiro has worked at EMBL Heidelberg, Germany and CNIO, Spain. She is currently employed at Umeå Centre for Molecular Medicine (UCMM). Remeseiro investigates epigenetic factors in the development of glioblastoma, the most aggressive of all brain tumors.
Andreas Josefsson comes from the Sahlgrenska Academy at the University of Gothenburg. He is working at the Department of Surgical and Perioperative Sciences and combines his tenure track position with employment as a specialist physician in Urology at the University Hospital of Umeå (NUS). Josefsson develops methods to detect and diagnose different types of prostate cancer towards an improved patient care.
Ignacio Mir Sanchis is recruited from the University of Chicago, IL, USA to the Department of Medical Biochemistry and Biophysics. He investigates antimicrobial resistance with focus on MRSA, a type of antibiotic resistant Staphylococcus aureus, as a model system. His research might be utilized in the development of new antibacterial drugs.
Read more about the research at WCMM here
For more information please contact
E-mail: Silvia.Remeseiro@umu.se
E-mail: Andreas.Josefsson@umu.se
E-mail: Ignacio.Mir-Sanchis@umu.se
Text Maria Nordström