Tools for resilient communities – Made in Sliperiet
NEWS Interaction designer Ambra Trotto, Umeå School of Architecture, Sweden, is the leader of a new project - Community SOS - which aims to create an integrated platform to connect people in need of help and volunteers during a natural disaster. On March 23 the project started a crowdfunding campaign with the intention to finance the project and build its network.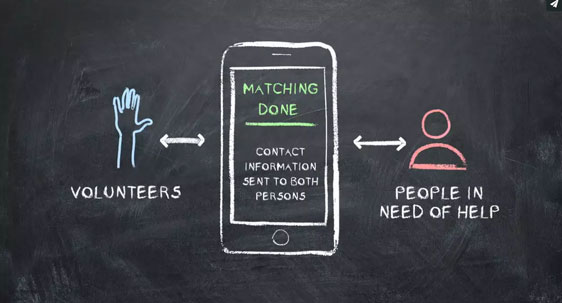 Between 1998 and 2009 there were 213 major floods in Europe. The combination of climate change and environmental destruction might result in an increased number of such natural disasters in the future.
When natural disasters occur, volunteers can offer meaningful aid in helping the local community back on its feet. The efforts of volunteers create a strong sense of belonging to the community and increase its resilience. This is exactly what the initiators of the project want to achieve in a broader sense. The core of the Community SOS project is to create an integrated platform connecting people in need with those who offer to help.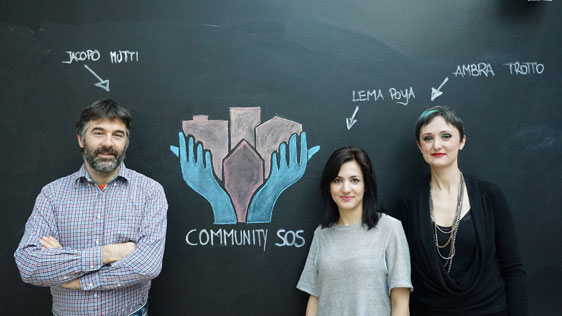 To collect money for the project, a crowdfunding campaign has been started. One of the goals is to fund a demo of the Community SOS platform, so that it can be tested and assessed. It will also provide a concrete tool to be discussed with potential partners, such as local governments and institutions.
"But equally important is that we create a network of stakeholders. Those who choose to contribute with capital believe in the idea and wish to support us. The creation of a network of knowledgeable and committed stakeholders is really crucial", says Ambra Trotto, senior lecturer at Umeå School of Architecture and Studio Director at Interactive Institute Swedish ICT in Umeå.
"Using a platform such as Community SOS via mobile phones, computers and smart pads is a new way of approaching relief efforts. This allows the actors involved in the network to participate and influence the development and design of the platform. Besides, the crowdfunding campaign as such reaches out and informs on a global basis", she says.
The project is run together with Interactive Institute Swedish ICT, which has its Umeå studio in Sliperiet. The institute focuses on user experience and offers unique expertise in interaction design, visualisation, user behaviour, sound design, games, gamification and entertainment.
Sliperiet is on of Umeå University's initiatives on cooperation and innovation. It's an open design environment offering new ways to meet, and studio spaces and workshops for research, teaching and cooperative projects.
Short campaign videoThe Community SOS campaign website
For more information, please contact:
Ambra Trotto, Umeå School of Architecture, Umeå UniversityPhone: +46 72 527 90 91
Email: ambra.trotto@umu.se
Press photo for download. Community SOS system. Source: Sojafilm
Editor: Andrea Gillgren