Umeå Institute of Design takes top spot in Red Dot Ranking
NEWS For the fourth year in a row, Umeå Institute of Design at Umeå University occupies top position on the Red Dot Design Ranking, rating design educations in the Americas and Europe.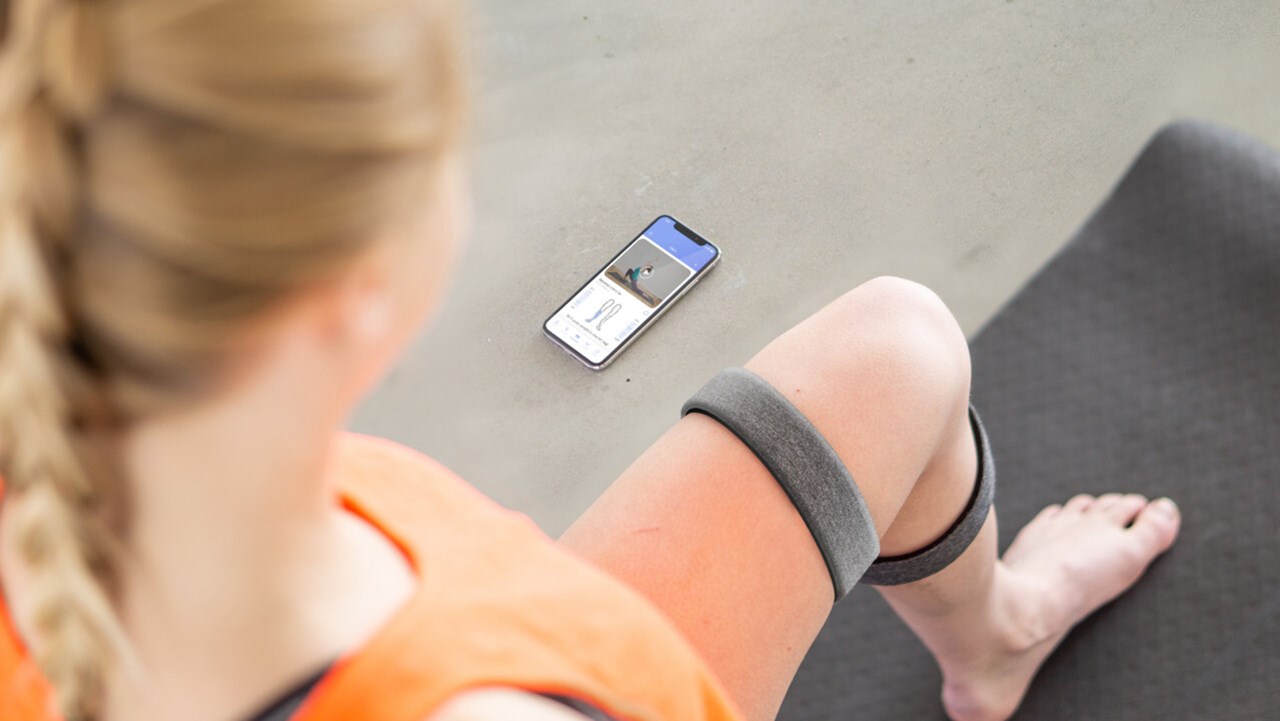 The project that landed Rik Oudenhoven a Red Dot award is a smart rehabilitation bracelet for people who have suffered severe cruciate ligament injury.
Image
Rik Oudenhoven
The top spot claimed by UID is based on design projects created by the school's students over the past five years. Among the individual student winners from UID this year's Red Dot competitions we find projects and products dealing with aircraft assembly and serious knee injuries.
"The fact that we once again place ourselves atop the Red Dot Ranking shows that we continue to position ourselves on the global stage in a competitive and challenging climate" says Thomas Olofsson, Head of Department at Umeå Institute of Design. "The unique environment that has been created over the years here at UID is the result of some outstanding work by both students, employees and alumni. The essence of the creative process that we aim to convey is always based on participation, sustainability and personal commitment. The fact that UID is continuously recognized worldwide gives us a strong belief that we have the tools to continue to develop both design education and design research in the coming years."
Smart rehabilitation bracelet for knee injuries gives real-time feedback
Rik Oudenhoven from the Netherlands, who won an individual award for his UID degree project at this year's Red Dot gala, graduated from the Master's Programme in Advanced Product Design last year. He believes that UID's success can be explained by the passionate atmosphere surrounding the school, where the love of design permeates almost everything.
"UID has had a huge impact on my design career. The school pushed me to become the best designer I can be. Upon arrival, you are placed in a group of talented people, with many different backgrounds, who keep motivating and inspiring each other to push the limits of what is currently possible. The sheer passion of both students and staff for design and improving life in general is what makes this school such a unique place in the world. Without a doubt, this plays a huge part in why it is once again ranked among the top design educations in the world", says Rik Oudenhoven.
The project that landed Rik Oudenhoven a Red Dot award is aimed at helping people who have suffered severe cruciate ligament injury. The product, developed in collaboration with Nokia, is called Ara. It is a smart rehabilitation bracelet that is attached under and over the knee. Ara continuously monitors the injured knee and collects data that is translated into daily updated measures allowing users to optimize an individually designed rehabilitation. The daily feedback from Ara gives patients the opportunity to take an active part in their own rehabilitation.
"What was especially rewarding with this project was the human-centered and holistic approach I was able to take, which means that I was finding real problems people were facing in order to improve their daily live. It also allowed me to challenge current production methods and see if we could produce products and services in a more sustainable way. The process of putting the human first but also having the holistic approach is in my opinion key to finding purpose-driven innovation and developing solutions that can truly make a difference" explains Rik Oudenhoven.
Read more about Umeå Institute of Design
For more information, please contact:
Jens Persson, Communications Officer, Umeå Institute of Design, Umeå University
Phone: +4690 786 50 63
E-post: jens.persson@umu.se