Published: 02 Mar, 2012
Umeå University closely linked to Sami Week
NEWS Peter Sköld, professor and director at the Centre for Sami Research (CeSam) – Vaartoe, talks about Umeå University's involvement with Sami Week.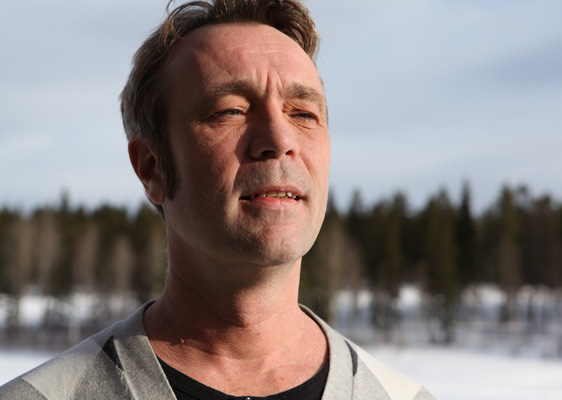 Peter Sköld, Director of CeSam - Vaartoe
What impact does the Sami Week have on Umeå?
– The Sami Week is an important event for the sami culture in Umeå. It's a meeting place for sami people from all around Sweden; people meet and do both fun and serious things together.
– Moreover, Sami Week is of great importance for Umeå as a city. It has a significant place on the cultural map of Umeå and is often used in the city´s PR work. The fact that there is a sami presence and sami activities also means a great deal, which is something that became clear when Umeå wrote their application to become the European Capital of Culture 2014.
In what way are Umeå University and Cesam – Vaartoe participating in the Sami Week?
– We've been part of Sami Week since the beginning in the year 2000 and this year we're involved in three activities. At the day of the inauguration Cesam is handing out two scholarships to master essays that contain a sami theme and the recipients will be holding a lecture at Västerbottens museum.
– On Monday we'll have a book release, "Jakten på den försvunna samiska dansen" (The Raiders of the Lost Sami dance) in colaboration with the sami dancer Ola Stinnerbom and the producer Birgitta Stålnert, where Ola Stinnerbom also will perform his dance performance "Absolute Wall", all this will take place at Sagateatern.
– On Wednesday we're responsible for a whole day of lectures, something that also will be broadcast by SVT´s Kunskapskanalen. There will be several sami lecturers with connections to research and culture. We will also present the four last dissertation's, eg. a sami womens participation in media, suicide problems, etc. The day concludes with Lars-Anders Bær, former president in The Sami Parliament.
Why is it important that Cesam – Vaartoe exists and conducts research?
– In order to have a positive and sustainable development in the sami society everybody agrees on the importance of scientific research as a basis, in order to find out what we have to know to make smart and wise decisions. The research at Cesam also contributes to other academic contexts and we can really state that we are doing research with a usefulness for the society.
– We're also vital to Umeå University as contributer to one of the Strong research enviroments: Nordliga studier (Northern Studies). We're also one the best examples in how to succeed in interdisciplinary research. We've just sent 11 research applications, many of them together with other faculties and in a couple of cases with all faculties and SLU, Swedish University of Agricultural Sciences.
– Cesam also contributes to the international arena with a great deal of colloboration within the research field in the 70 countries in the world having original populations.
Read more about Sami Week (Swedish site)

Centre for Sami Research (Cesam) - Vaartoe 
Editor: Per Melander