Published: 11 Aug, 2015
Umeå University's Medals of Honour 2015
NEWS On 4 June, the University Board decided on honouring Bengt Palmgren, professor emeritus and Bernt Eric Uhlin, professor, with the Umeå University Medal of Honour. The medal is awarded to individuals for their outstanding contributions to the university.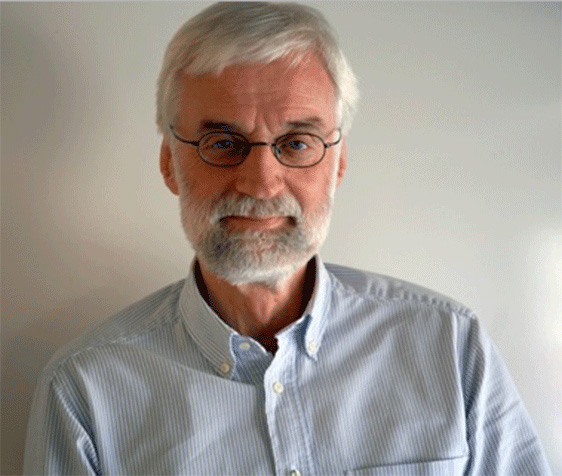 Bengt Palmgren, born in 1944, established and developed the Umeå Institute of Design at Umeå University. At first he held the position as Head of Department from 1990 until 2003 and from then on as Rector until his retirement in 2010.
Bengt Palmgren graduated in Industrial Design in Stockholm in 1972. Later on, in 1987, he won the competition "Utmärkt svensk form" (Excellent Swedish Design) and in the same year was also appointed "Årets industridesigner" (Industrial Designer of the Year).
In 1989, Palmgren was promoted as professor of Industrial Design at the Umeå Institute of Design.
It was Palmgren who proposed the idea of an Arts Campus at the university and, much thanks to his visionary and strategic work, an arts campus became reality when it opened in May 2012.
Under Bengt Palmgren's leadership, the Umeå Institute of Design has several times been highly ranked on prestigious, international ranking lists and today holds the position as the most award-winning design school in the world.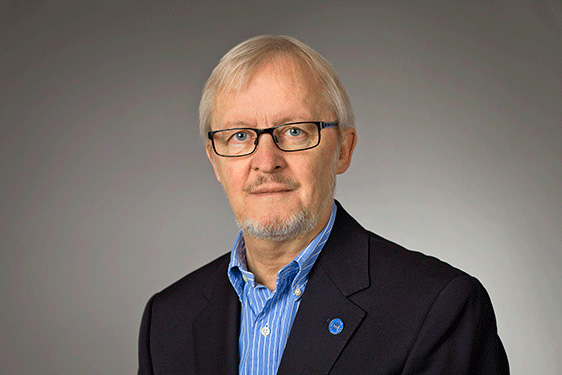 Bernt Eric Uhlin, born in 1950, professor of Medical Microbiology at the Department of Molecular Biology, has been very successful within his research field where he is both nationally as well as internationally established and renowned.
On Uhlin's initiative, two research centres have been established at Umeå University: the Umeå Centre for Microbial Research (UCMR) – a multidisciplinary collaboration with a wide span across faculties and an excellent platform for strategic recruitment of young top-class researchers at Umeå University, and MIMS (Molecular Infection Medicine Sweden). As director of MIMS, Uhlin has been in charge of international recruitments and has offered a very important mentorship for the newly recruited, young group leaders.
The successful concept of MIMS in recruiting young and excellent researchers and providing them with the perfect conditions for research is made evident by Emmanuelle Charpentier, who was one of the first recruits at MIMS. Charpentier's discovery of the CRISPR-Cas9 system, making it possible to efficiently edit DNA and hence shut off, turn on or change genes in a whole new way, has received huge international attention and has already proven enormously important within medical research.
This year, the University Board decided to temporarily deviate from the usual order of awarding the medal every third year, this due to Umeå University celebrating its 50th anniversary. This year's Medals of Honour will be presented at the Annual Celebration Ceremony on 17 October 2015.
For more information, please contact:
Bengt Palmgren
Email: bengt.palmgren@dh.umu.se
Bernt Eric Uhlin
Email: bernt.eric.uhlin@umu.se
 
Editor: Anna Lawrence