Umeå researcher receives Prince Albert II of Monaco Award
NEWS Joacim Rocklöv, professor at Umeå University, Sweden, has been awarded the 2019 Prince Albert II of Monaco – Institut Pasteur Award. The award honours his outstanding scientific progress on climate change and human health, and particularly for his research on the emergence of arboviruses, such as dengue, Zika, chikungunya and yellow fever, from a global perspective.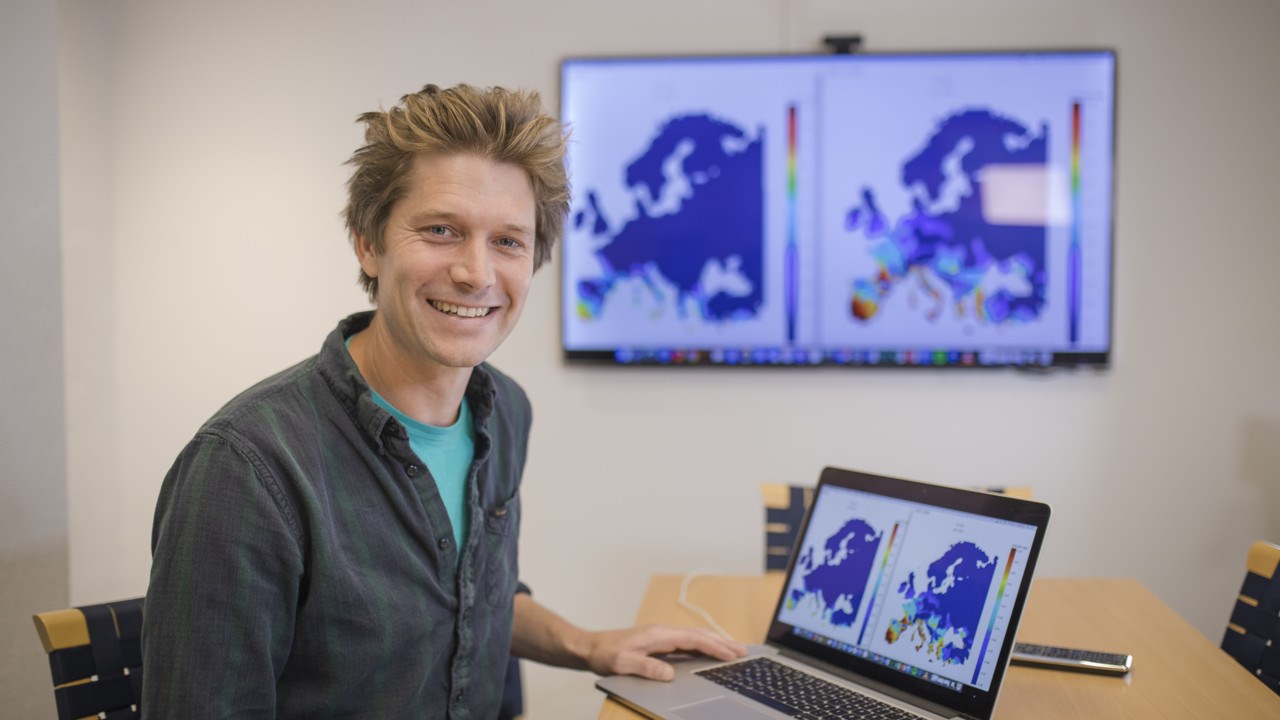 "It really came as a big surprise when the letter arrived. It feels wonderful to get such international recognition for our research. The award has previously been awarded twice in history, to researchers from Harvard and Yale, so Umeå University stands out very well internationally," says Professor Joacim Rocklöv.
For almost ten years, Joacim Rocklöv and his research group have studied how climate and climate change affect mosquitoes, and the spread of infection. They have also elucidated development opportunities in health systems to increase preparedness for epidemics, and to counter the introduction of new mosquito-borne diseases.
In low and middle-income countries with tropical or subtropical climates, arboviruses are a major burden for health care and for the economy. It is estimated that about 100 million people show symptoms of dengue every year. Climate and environmental changes have a major impact on the spread of infection, among other things. One example are the extensive epidemics caused by El Niño conditions in Southeast Asia. In Europe, the situation is completely different. Up until now, we have been completely spared from dengue, yellow fever, Zika and chikungunya, but in the last 10–15 years, outbreaks have become more common in southern Europe and mosquitoes are spreading every year.
Joacim Rocklöv is a professor at the Department of Public Health and Clinical Medicine, and more specifically at the Section of Sustainable Health, at Umeå University in Sweden. He has contributed with his expertise to several reports from the UN Climate Panel IPCC and he collaborates with the World Health Organization WHO by developing early warning systems for arbovirus and ongoing adaptations to the changing climate conditions. Joacim Rocklöv leads a variety of externally funded projects and cooperates closely with researchers and decision-makers in Europe, Asia, Africa and the United States. He has also developed several indicators that are published annually in The Lancet for countdown 2030 about climate and health.
"Climate change is a complicated matter due to the major delay in the climate system resulting in us acting too late when the consequences are finally noticeable to us. As researchers, we must therefore be creative and find new methods and ways to describe what impacts a changing climate has on human health, and thereby help decision-makers reach the best possible decisions," says Joacim Rocklöv.
The Prince Albert II of Monaco – Institute Pasteur Award honours major scientific progress in the field of emerging diseases. An international jury made up of prominent figures jointly designated by the Monaco Scientific Centre, the Prince Albert II of Monaco Foundation and the Institut Pasteur, are entrusted with selecting the awardee.
The prize is awarded by Prince Albert II of Monaco in person at a ceremony in Monaco on 28 March.
Institut Pasteur is an international research foundation based in Paris, founded in 1887 by Louis Pasteur.