USBE launches innovation camps with MacGregor Sweden AB and Umeå Energi AB
NEWS As part of the course "Innovation Management", the USBE Entrepreneurship Section, in cooperation with major companies in the region, MacGregor Sweden AB and Umeå Energi AB, organized two Innovation Camps, from the 7th to the 15th of March.
The Business Innovation Camps are intended to allow advanced level students at USBE to put in to practice what they have learned. This first round of Innovation Camps will be followed by yearly editions. This is part of the continuing efforts by USBE to develop new forms of cooperation between the university and the business community, where the need for exchange of fresh ideas is emphasized.
The students worked on innovative solutions to future business challenges or industry-related social challenges and pitched their ideas to the companies at their premises in Örnsköldsvik and Umeå respectively. Five teams worked with each company, and the teams 'The light bulbs' and 'Rainovation' were selected as the winners after tough competition.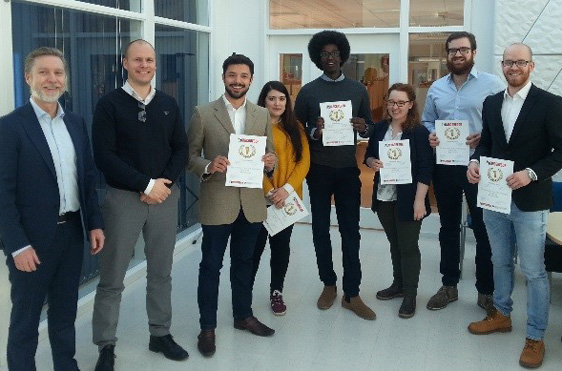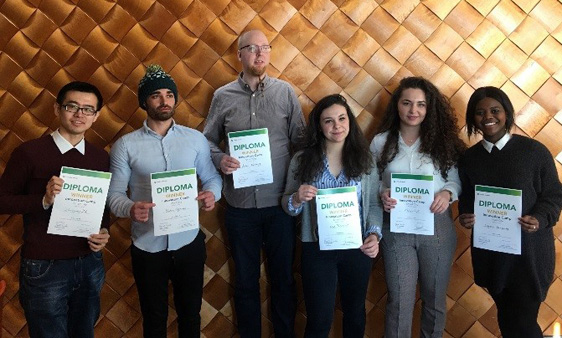 Contact information
Umeå School of Business, Economics and Statistics
Sofia Lundberg, Dean
sofia.lundberg@umu.se
Zsuzsanna Vincze, Head of Entrepreneurship section, responsible teacher
Zsuzsanna.Vincze@umu.se
Umeå Energi
Marcus Larsson, Head of Department Strategy and Development
marcus.larsson@umeaenergi.se
MacGregor
Janne Suominen, Manager, Offering development
janne.suominen@macgregor.com