Applied Laser Spectroscopy
Combustion Diagnostics and Exhaled Breath Gas Analysis
Sensitive detection and accurate quantification of atoms and molecules in gas phase is an important aspect in many fields of natural science and industrial branches. The Applied Laser Spectroscopy group develops novel laser-based spectroscopic techniques and optical sensors and conducts interdisciplinary research in fields such as energy technology and medical science.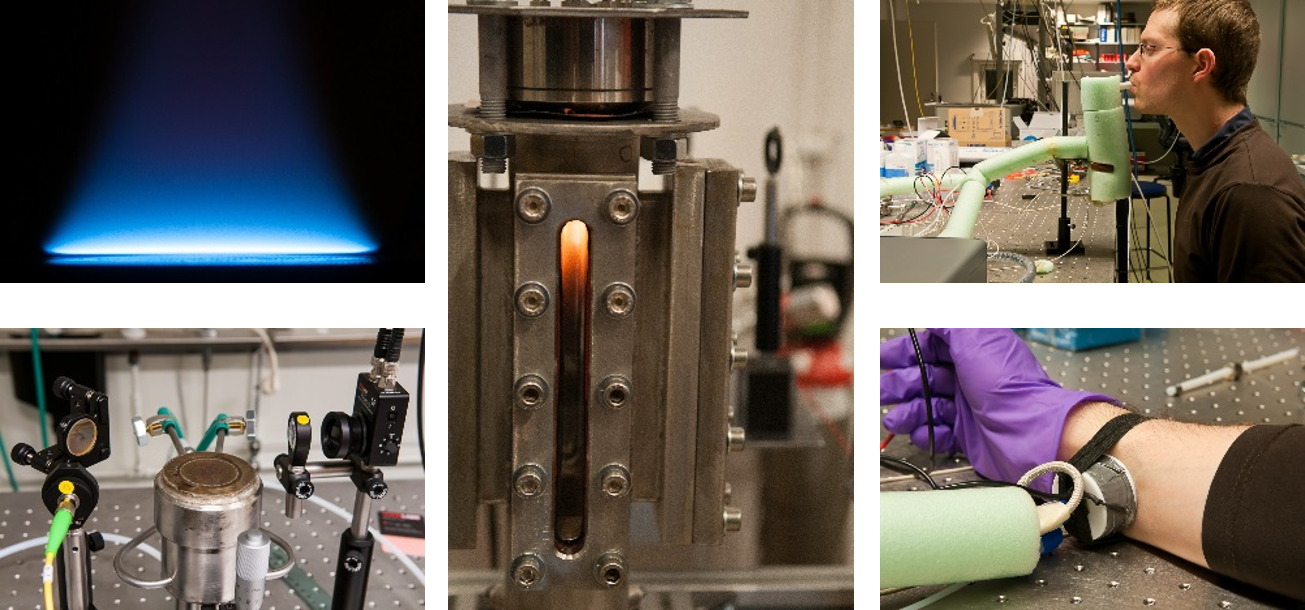 Andningsgasanalys och förbränningsdiagnostik
Photo
Florian Schmidt
At Umeå University, the group is associated with the Thermochemical Energy Conversion Laboratory (TEC-Lab) and collaborates with the Department of Physics and the Department of Public Health and Clinical Medicine. We also have collaboration partners at SP Energy Technology Center Piteå, Luleå University of Technology, Lund University, University of Helsinki, Tsinghua University, and the research environments Swedish Gasification Center and Bio4Energy.
In situ real-time combustion diagnostics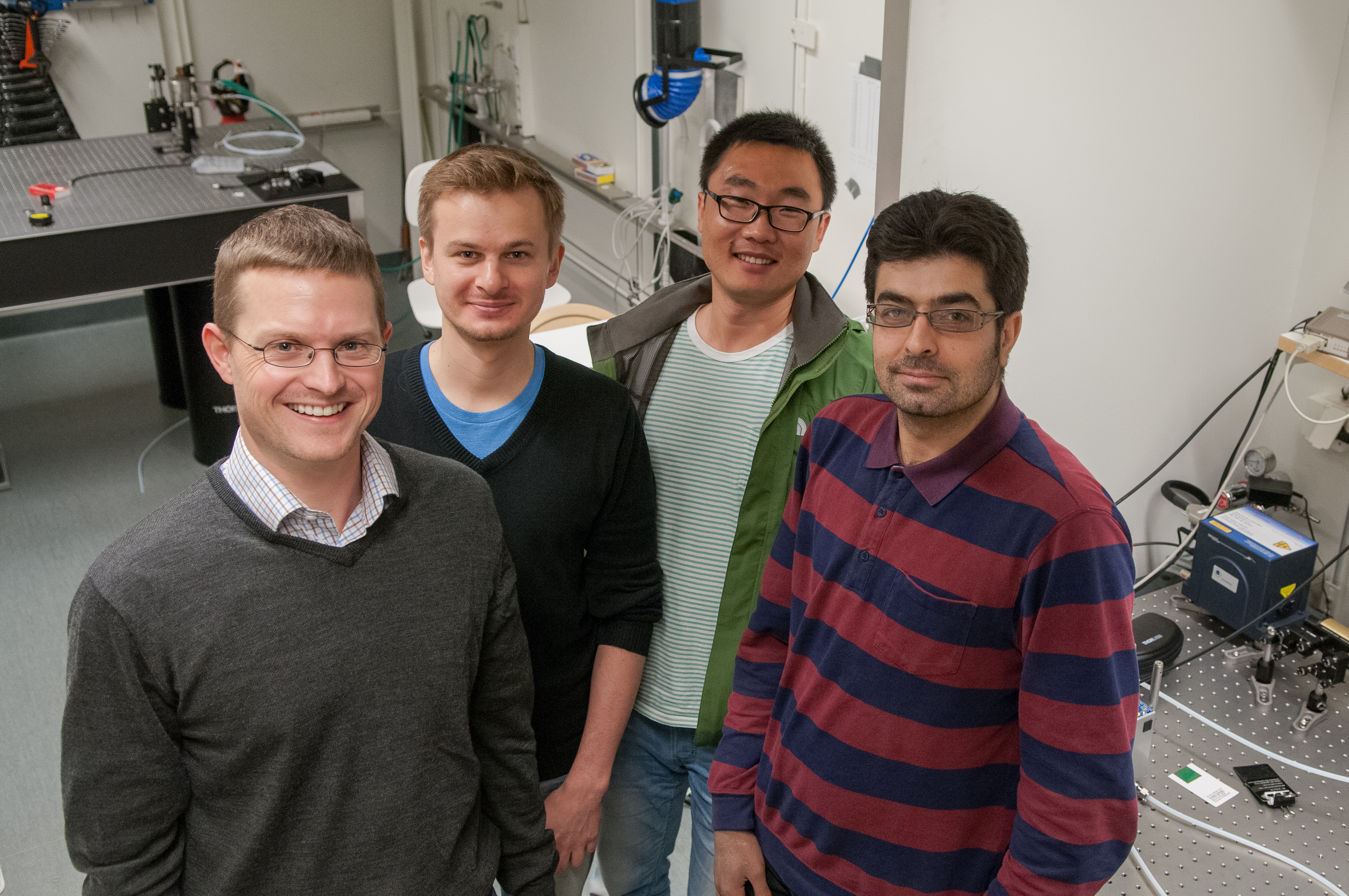 Forskningsgrupp tillämpad laserspektroskopi
Photo
Junko Takahashi Schmidt
Contact Information
Department of Applied Physics and Electronics
Thermochemical Energy Conversion Laboratory (TEC-Lab)
Umeå University
KBC-building, Linnaeus väg 6
901 87 Umeå
Visiting Address
KBC-building, KB.G7, Rum: 7.07.17
Group Information
Group leader
Current group members
Former group members
Ramin Ghorbani
Damir Valiev, Center for Combustion Energy, Tsinghua University, Beijing, China
Zhechao Qu, PTB Braunschweig, Germany
Research funding
Vetenskapsrådet - Swedish Research Council
Energimyndigheten- Swedish Energy Agency
Kempestiftelserna - The Kempe Foundations
Related information
Thermochemical Energy Conversion Laboratory
Swedish Gasification Center (SFC)