Family complexity and social work. A comparative study of family-based welfare work in different welfare regimes. (FACSK).
Research project In the era of globalisation, family policies and social care services are at the intersection of increasingly diverse family situations and complex welfare state environments. The purpose of this project is to analyse how social workers across different contexts understand notions of family and how they describe their own practices and outcomes with families.
This study uses empirical data from eight countries (Norway, Sweden, England, Ireland, Chile, Mexico, Lithuania and Bulgaria) representing different family policy regimes.
Head of project
Project overview
Project members

External project members

Siv Oltedal, Professor
Susan White, Professor
Kate Morris, Professor
Julie Walsh, Post doc
Ingunn Studsröd, Professor
Ingunn Ellingsen, Post doc
Project description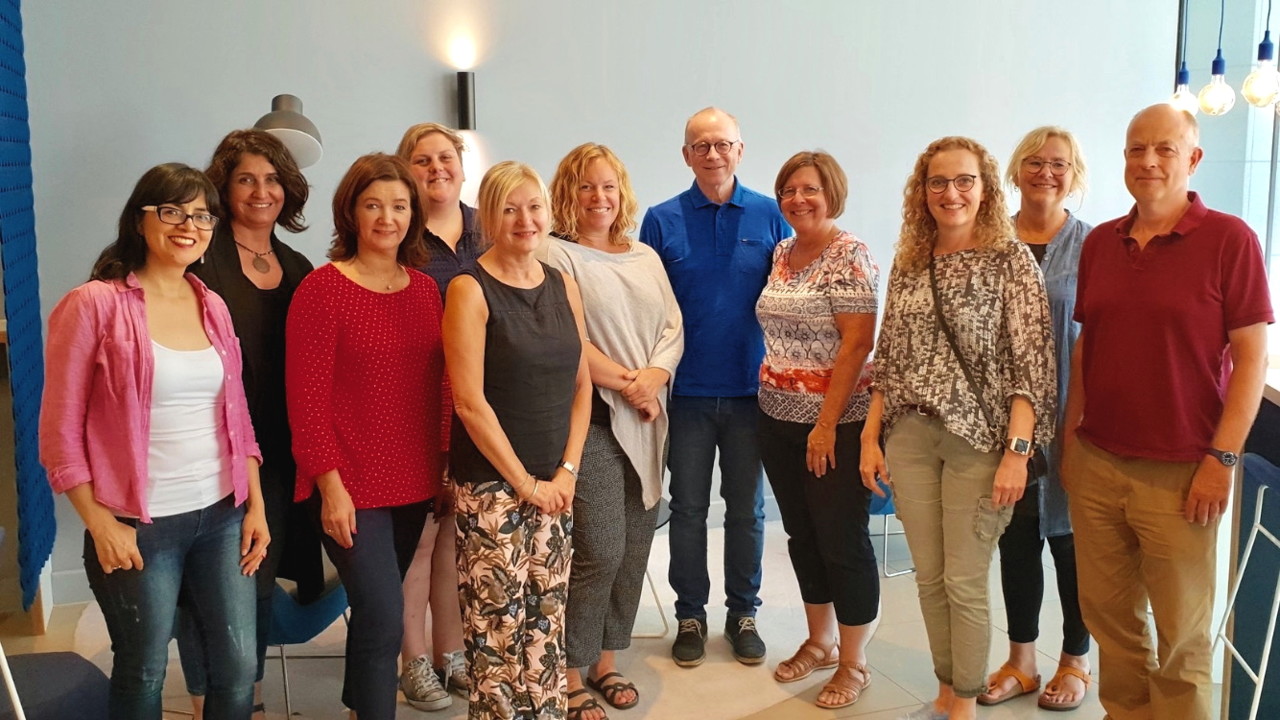 From the left: Dr Sandra Mancinas, Universidad de Nuevo Leon, Mexico Dr Carolina Muñoz, Pontifica Universidad Catolica de Chile Dr Rasa Naujaniené, Vytautas Magnus University, Lithuania Dr cand Jessica Langston, University of Sheffield, UK Professor Sue White, University of Sheffield, UK Dr Karina Nygren, Umeå University, Sweden Professor Lennart Nygren, Umeå University, Sweden Dr Evelyn Khoo, Umeå University, Sweden Dr Ingunn T. Ellingsen, University of Stavanger, Norway Professor Ingunn Studsrød, University of Stavanger, Norway Professor Alastair Christie, University College Cork, Ireland
Photo
Ingunn T. Ellingsen
Existing data relevant to family policies from Eurostat, the OECD and other databases will be used. Additional national statistics and documents detailing the organisational structure of services will be collected. Thirty two focus groups (eight countries; four service areas) will be held using semi-structured interviews and case vignettes, engaging researchers from the three university partners of Sweden, Norway and UK, with co-operation partners in the other five countries. The project will add to theoretical analyses of welfare regimes, family policy, professional discretion, and contribute methodologically to cross-national research. End-users from policy-makers to social workers will benefit from new knowledge about different conceptions of the family and how these impact services provided.
The project is part of the NORFACE-funded Welfare State Futures programme, see: https://welfarestatefutures.wordpress.com

Read more about the project at the FACSK project page at Welfare State Futures programme website.
Research publications by project