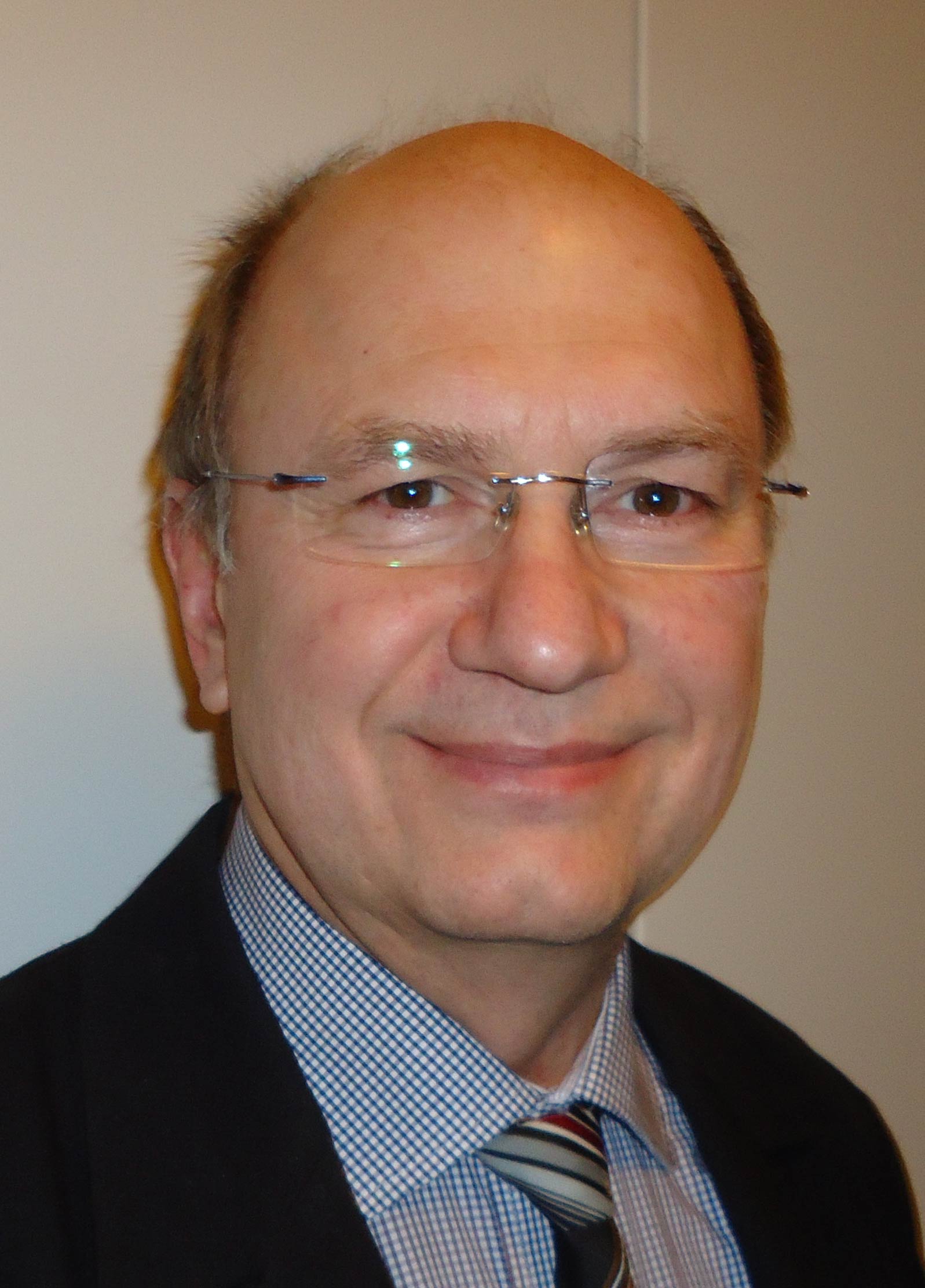 Bernd Stegmayr
Senior professor with renal medicine focus.
Contact
1A, målpunkt B41, plan 4, Norrlands universitetssjukhus
Umeå universitet, by1a, B41, NUS, 901 85 Umeå
Works at
The research projects within the frame of Bernd Stegmayr cover the Themes:
Exposure to microembolies of air during haemodialysis:
Include various projects that have been finalized as well as Thesis of Per Jonsson and Ulf Forsberg.
A recent Ahead-publication in the IJAO shows the presence of microembolies of air especially in haemodialysis patients but also in those with amyotrophic lateral sclerosis.
Now we are progressing with investigations in these fields including approaches to find ways to limit exposure to air during haemodialysis.


A new technique of intermittent haemodialysis in patients with increased risk of bleeding.
Several publications and a Thesis by Malin Skagerlind has shown the benefits using a new concept of heparin-albumin coating of the dialyzer to prevent clotting and enable much less exposure to heparin in patients that need dialysis but are at a risk of bleeding. Several other variants of procedures have been investigated in clinical trials.
The use of additional Citrate within the dialysate can further be a good alternative. Recent studies are investigating further options of anticoagulation during haemodialysis.


Glucose degradation products (GDP or AGE) causes cardiovascular problems.
We have performed numerous studies that have been part of investigation leading to the Thesis of Stefan Arsov and Bernd Ramsauer. Skin autofluorescence was shown to be a good measure to investigate exposure and retention of GDP/AGE in the patients. Various interventional studies were made. Seasonal variations were verified.
At present focus is to expand those studies with an interventional ongoing study part of the Thesis of Anna Wärme.


Prolonged haemodialysis causes cardiac stress to the patient.
We have published numerous studies that show negative effect of dialysis exposure and the negative effect of blood membrane interaction. The Thesis of Lennart Lundberg focused on this field as well as those of Benny Holmberg and Post Graduate college Junko Goto.
At the moment we are focusing to clarify the relationship between the various factors and the negative effects they cause upon the patient during haemodialysis.


Clarification of kidney biopsy effects and complications.
We have studied numerous aspects of kidney biopsies and its benefits versus side effects. The Thesis of Björn Peters were focused on these issues. Further recently published research has shown the benefit using Desmopressin to prevent severe biopsy complications.
At present we investigate various effects and benefits in relation to patients with kidney transplants.


Disturbance of lipase enzyme function during haemodialysis but not peritoneal dialysis:
These studies showed that lipoprotein lipase and hepatic lipase were disturbed both by kidney disfunction but also by the procedure to perform haemodialysis. This resulted in the Thesis of Birgit Näsström and Dana Mahmood. Based on these concepts a change in dialysis strategy has been performed as well as in nutritional aspects related to the disturbance. New toxic substances were found that could be related to the lipase enzyme functions and its different characteristics during haemodialysis. These studies help to clarify how to change dialysis concepts in malnourished patients.
At the moment we perform further investigations of various toxins by developing a new method for toxin analysis.


Peritoneal dialysis (PD) and new techniques.
Through the early years of peritoneal dialysis we systematically developed a new operation technique for PD that allows immediate postoperative start of the PD instead of waiting with start for more than 2 weeks that other techniques require (break-in period). Various new technical approaches have resulted in low infection rates- at the moment approximately one peritonitis episode/ 50 months. The Thesis if Ann-Marie Wikdahl has covered part of these issues.
At the moment further studies are performed that will bring light to other ways to further limit complications and optimize therapy for these patients.


Apheresis for removal of antibodies and other waste products
Numerous projects have been performed to clarify the benefits and advantages of various apheresis procedures. The Thesis of Rut Norda and the doctorial student Monica Henriksson Mörtzell cover numerous of these issues. At the moment we investigate quality of life and health condition issues during some of these procedures.


Varia

Numerous of the patients with kidney dysfunction suffer from hypertension. This results in medications of various types of antihypertensive drugs. The side effects of these drugs on various mechanism were studied including investigations of the presence of magnesium ions in muscles when treated with various drugs. Magnesium is essential for blood pressure but also muscle and cell functions. This resulted in the Thesis of Marianne Plum Wirell.
Investigation of kidney involvement in patients suffering from psoriasis arthritis was part of the Thesis by Gerd-Marie Ahlenius and
of intermittent porphyria as part of the research performed by Christer Andersson for the Thesis.
We investigate and develop a new method to clarify if substances act negatively or positively on basic physiological functions (by Tino Vollmer).
Per Jonsson (as part of his Thesis) investigates current leakage that transmits when people get in contact with electrical devices that are insufficiently de-electrified.
The effect of atorvastatin on patients with sever kidney dysfunction were investigated as part of the Thesis of Benny Holmberg. We have still some data that are under way to be published from that larger multicentre study.
We investigate various radiological approaches to arterio-venous access and their problems. This has been part of the college Ursula Hadimeris' Thesis that was recently finished. Further studies are ongoing with this topic.
A recent multicentre project has been approved for economical support to investigate the possibility to clarify subdiagnosis and activity of IgA nephritis. Proteomic analyses will be performed of urine and subsequent guide by those data is planned to be used for clinical purposes- such as a new method for investigation.