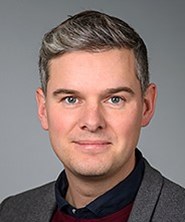 Emil Wistrand Johansson
My research and teaching concern public international law, in particular accountability and cooperation in international criminal law, international humanitarian law and human rights law.
Works at
Samhällsvetarhuset, Plan 5, Umeå universitet
Umeå universitet, 901 87 Umeå
Previous experience includes Swedish Ministry for Foreign Affairs, International Law Department and at the Embassy of Sweden in Sarajevo, Bosnia and Herzegovina. LLM International Human Rights Law and International Humanitarian Law vid Raoul Wallenberg-institutet, Lunds universitet.
Doctoral student public international law at Umeå University since 2019. My thesis is about public international law and new types of international mechanisms contributing to accountability for serious international crimes and cooperation with these mechanisms from states, international organizations and non-state actors.
Teaches public international law (use of force and intervention, international humanitarian law, international criminal law and human rights law).