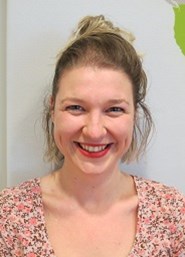 Isolde Puts
Contact
Works at
KB H4, Linnaeus väg 6, Umeå, A4.40.21
Umeå universitet, 901 87 Umeå
My research aims to better understand how primary production in lakes is affected by climate change. I am looking into both direct and indirect effects of climate change on pelagic and benthic algae production, and what implications changes in pelagic-benthic algae production have on energy- and nutrient transfer to higher consumers in lakes. To understand these processes, my approach is threefold: 1) comparing whole lake primary production along climate gradients 2) an experimental study in twenty mesocoms in Experimental Ecosystems Facility, Röback (EXEF), where temperature and DOC inputs are manipulated, and 3) a whole-lake manipulation where various climate-related factors are manipulated.
This project is part of the Wallenberg- funded collaboration "Climate change induced regime shifts in Northern lake ecosystems".
My research is linked to CIRC (Climate Impacts Research Centre).
Research groups
Group member