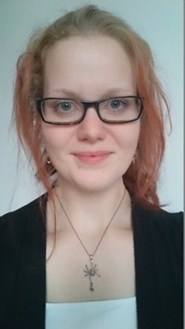 Jenny Olsson
Postgraduate student in ecology specializing in landscape genetics. Focus is to assess to what degree dams act as barriers for gene flow in riverine plants along regulated rivers.
Contact
Works at
KBC-huset, Linnaeus väg 6, Umeå, KB.5B16 (5.07.09)
Umeå universitet, 901 87 Umeå
The majority of the world's largest river systems are regulated by dams. Dams have fundamentally transformed riverine ecosystems by obstructing and altering the flows of water, sediment, organic matter and species.
Many riverine plants disperse large numbers of propagules with water, a process called hydrochory, which is a dispersal mechanism going unidirectionally downstream. Populations are expected to receive more propagules from upstream populations in this sense, resulting in increased genetic diversity downstream. However, dams pose as barriers to such dispersal. Fragmentation and regulation by dams have caused plants in regulated rivers to decrease in abundance, and many populations have gone locally extinct.
My project in this area is to assess to what degree riverine plants in regulated rivers are affected by dams obstructing dispersal as indicated by patterns in genetic variation. The project will determine which actions are effective to improve conditions for these plants and suggest methods to increase the connectivity of fragmented river systems for multiple organism groups.
Research groups
Group member