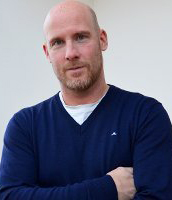 Jens Ineland
My field of interest, as lecturer and researchers, is the relation between people with intellectual disabilities and human service organizations.
Contact
Works at
Samhällsvetarhuset, plan 5, Biblioteksgränd 4
Umeå universitet, 901 87 Umeå
In May 2014 Inland was appointed associate professor. Currently, Ineland leads the ORGID research project and is a team member of the DISLIFE research project, led by professor Lotta Vikström (http://www.idesam.umu.se/english/research/research-projects/dislife/ )
Inelands research interest is focused on a) human services organizations providing support and assistance for people with intellectual disabilities, b) if and how a social media constitutes a tool and a means of empowerment for people with disabilities, and c) opportunities on the labor market, and school-to-work transitions, among people with disabilities.
If you are interested in his teaching or research, please use the e-mail address above. Most publications below are obtainable by e-mail.
Research groups
Group member
Research projects
1 February 2016 until 31 January 2021